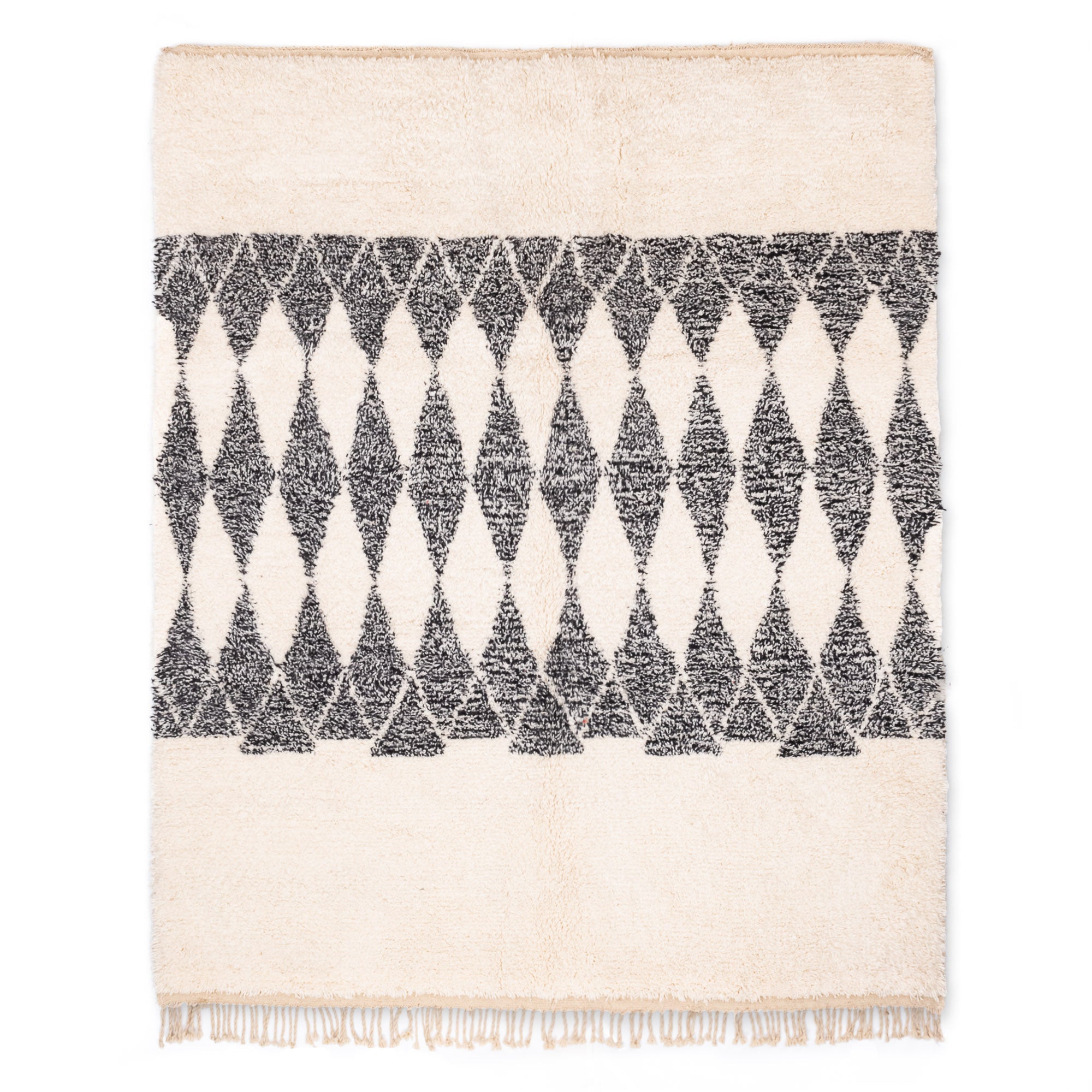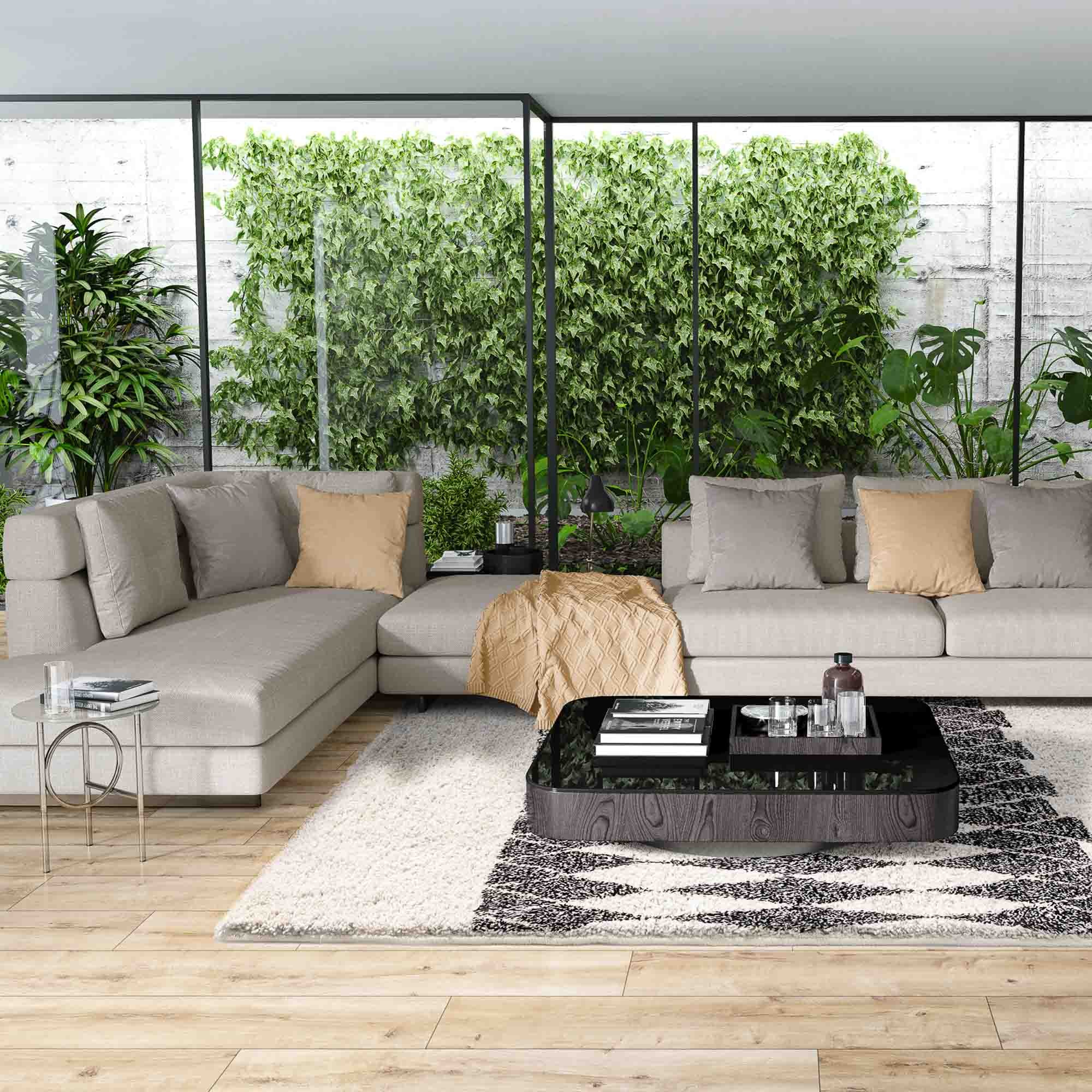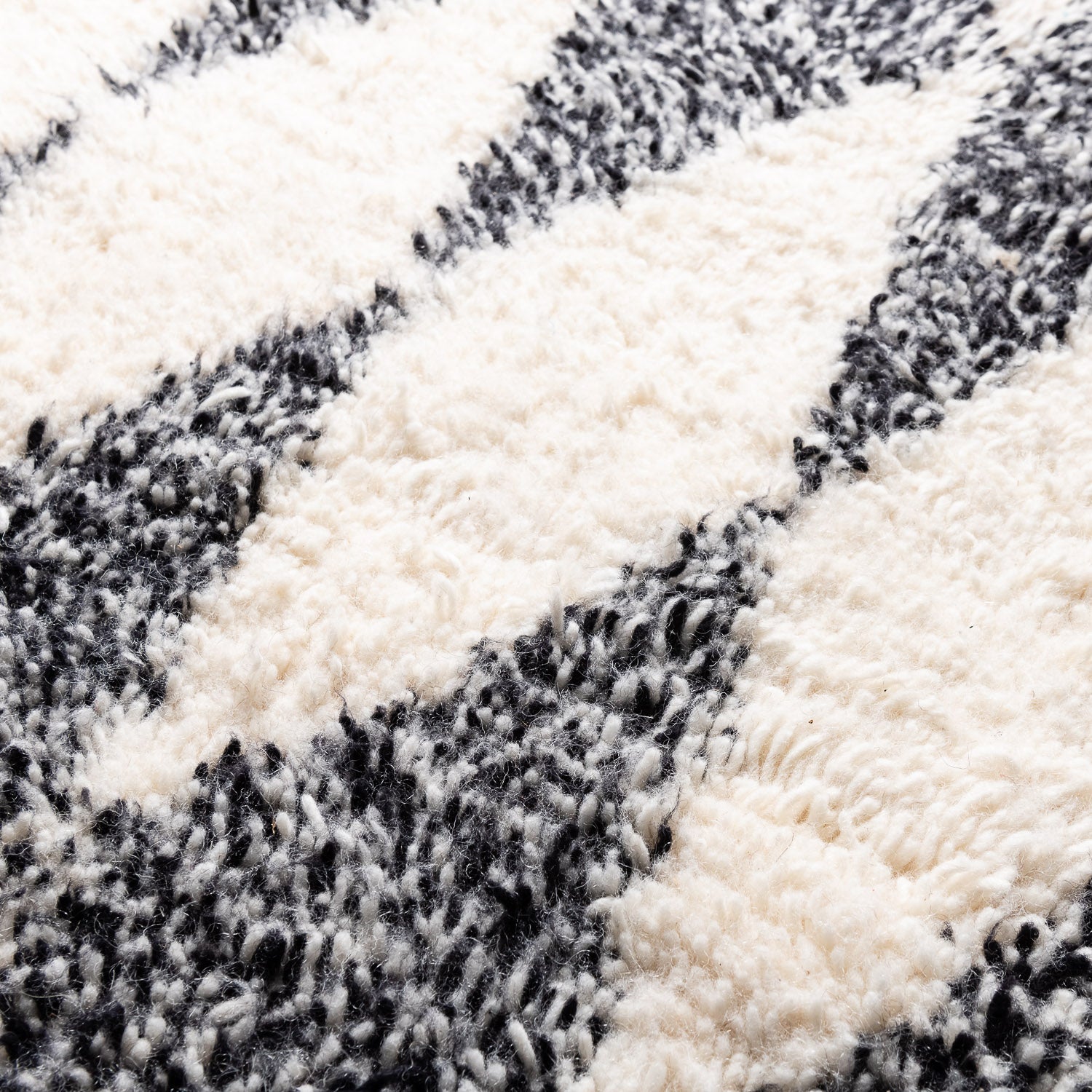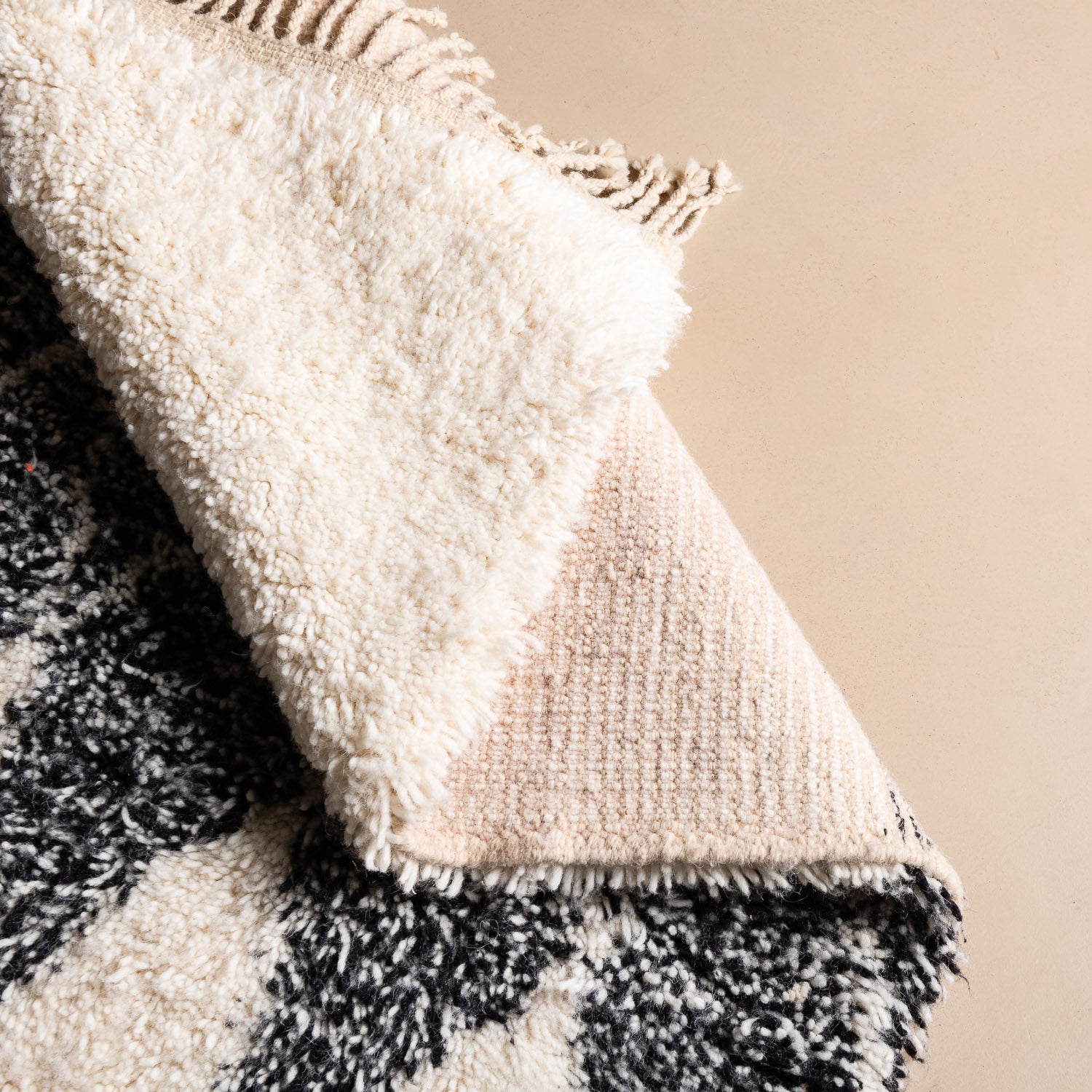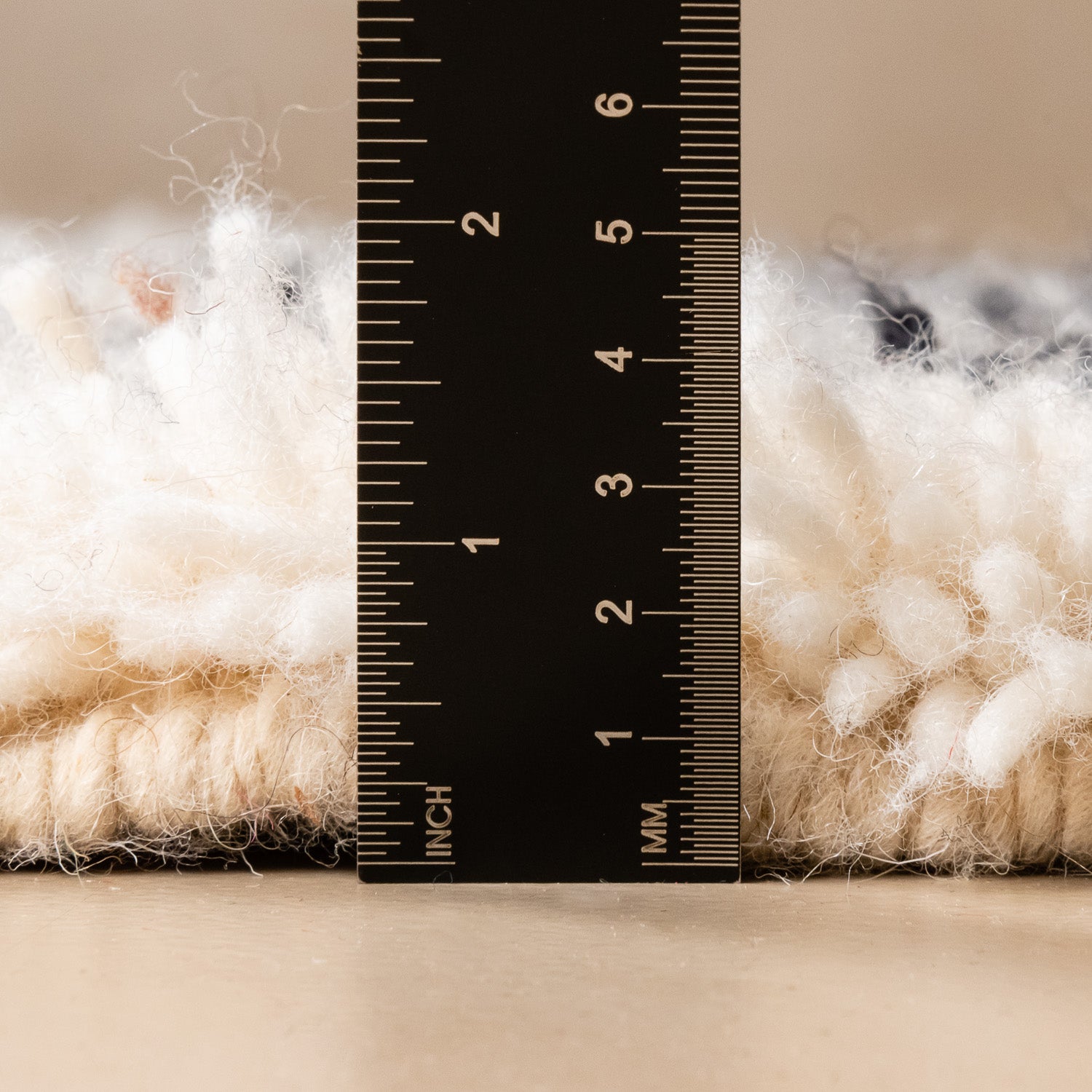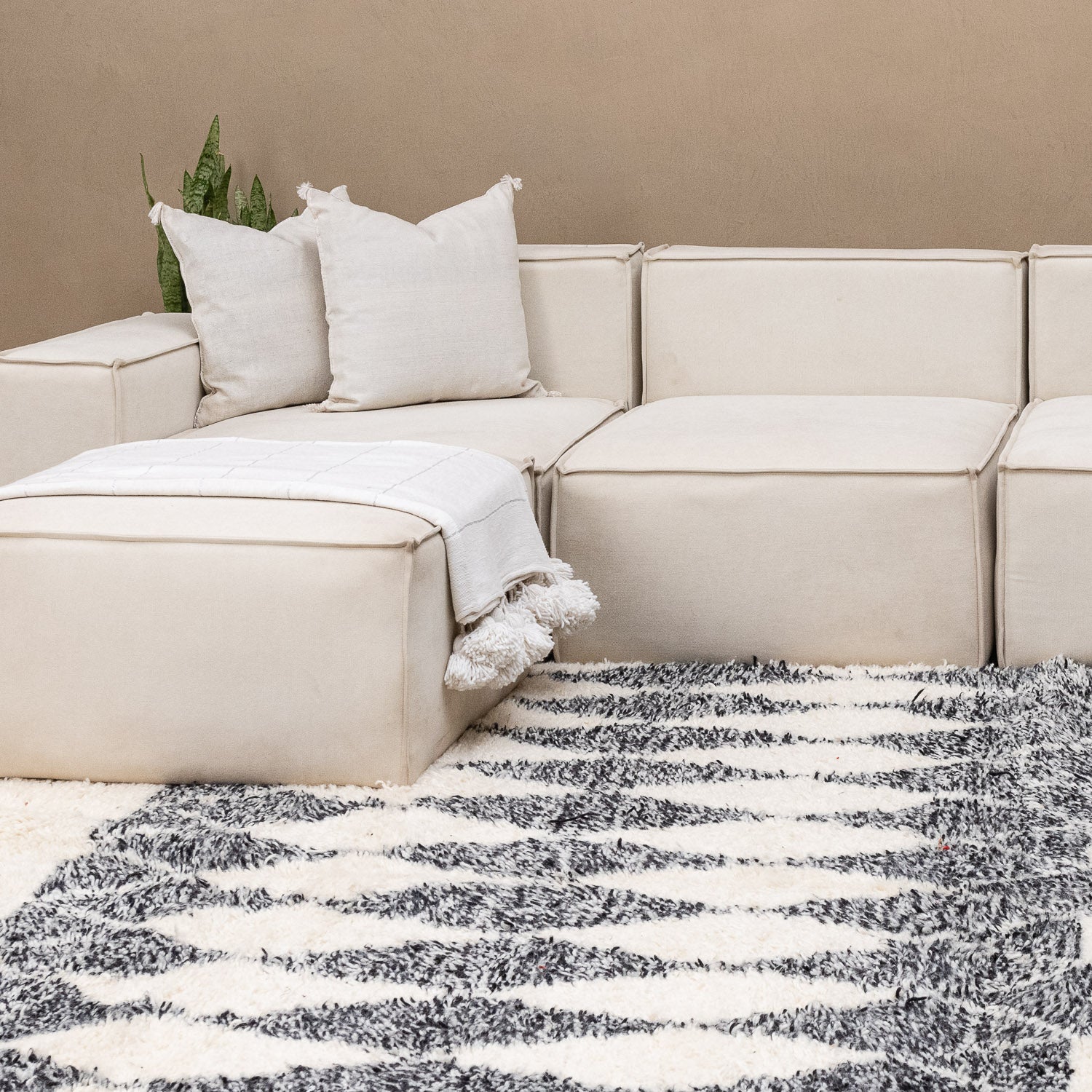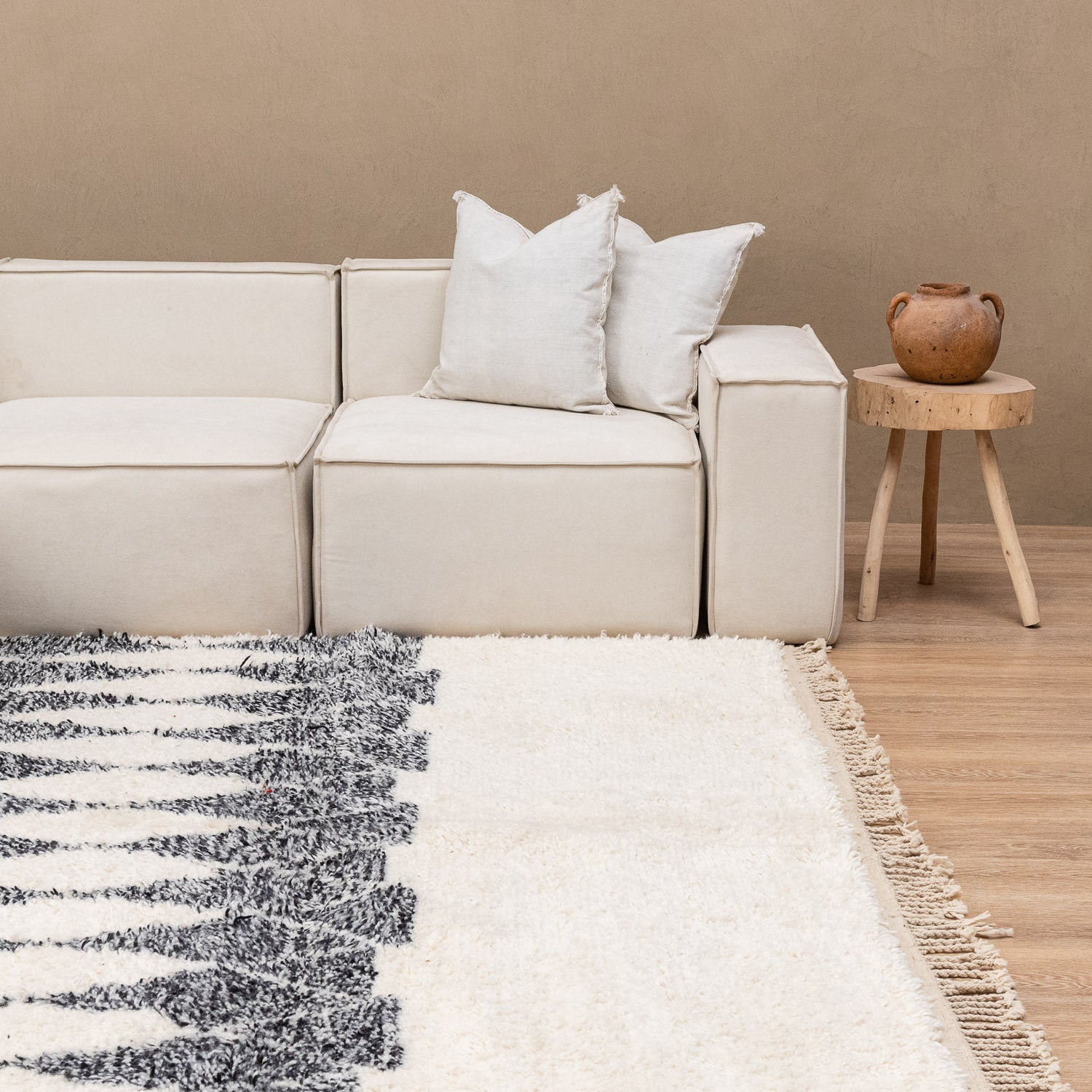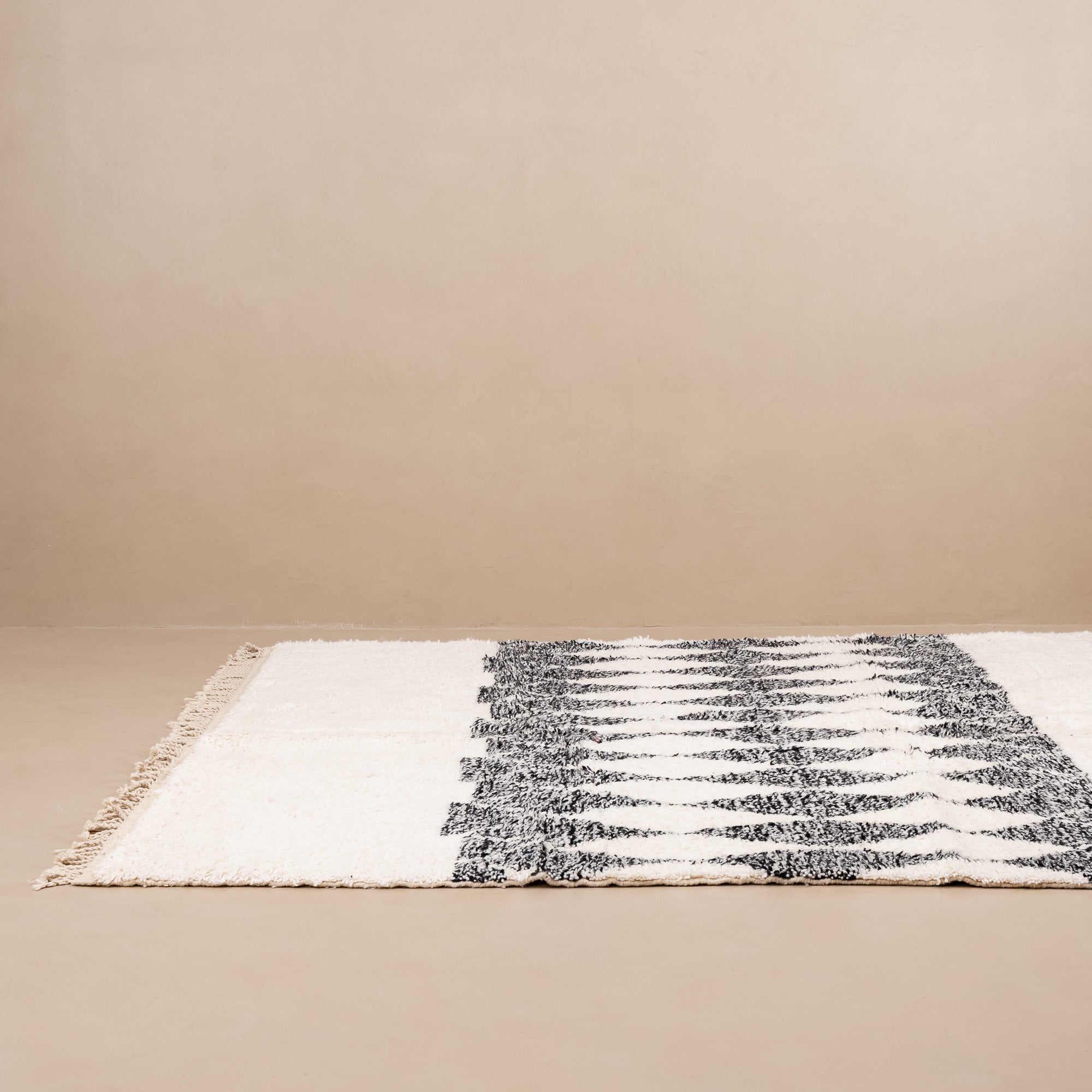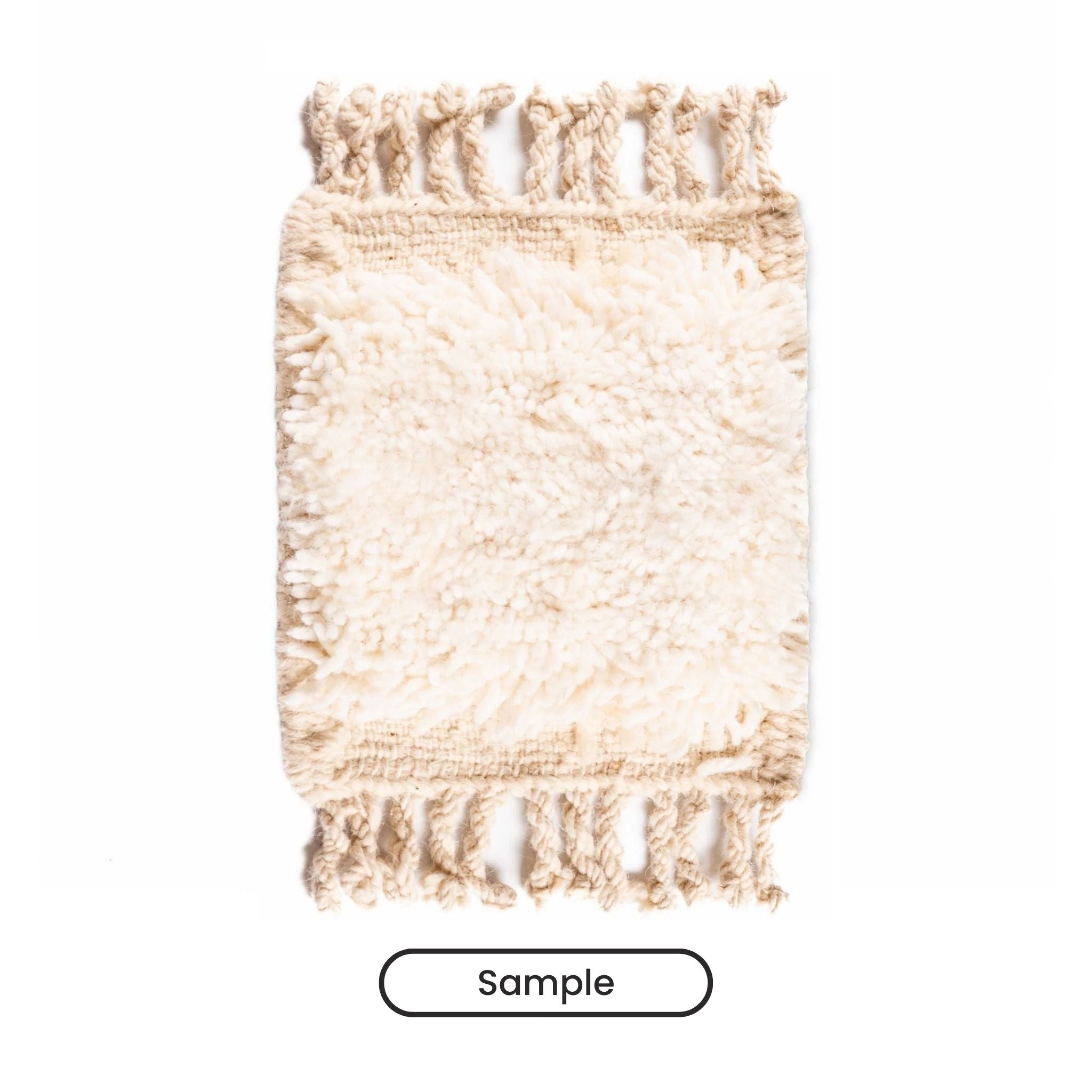 FLASH SALE
Save

$470.00
(50% Off)
in 10-12 weeks.
Free express shipping
Available on Pre-order
+ Custom-made for you by an extraordinary Artisan in 10-12 weeks.
+ Outstanding artisanal weaving from the Beni Ourain tribe that is unmatched worldwide.
+ Handmade with love from 100 % natural wool.
+ 3 cm thickness and unbelievably fluffy beneath your feet.
+ Brand new piece ready to share your stories and elevate the look of your interior.
+ Encourage the work of more than 1000 craftswomen.
+ The final color and dimensions of this product may vary slightly from the specified ones due to its handcrafted nature.
Shipping
Made for you in
10 to 12 weeks.
Returns
Returns are not accepted for this product. For more details on our return policy, click here.
Basic care:
Natural raw wool may contain small fibers during weaving. Over time, these threads/fibers will come to the surface. Don't panic - fiber loss is normal with new wool rugs and will fade over time.For long-lasting care, use a vacuum cleaner.
Stain Treatment:
If the stain was caused by a liquid, you need to act quickly to prevent it from drying - use paper towels to absorb and then shampoo to clean. When in doubt, professional dry cleaning will always be your best choice.
Have a question? We are here to help:
"Trusted by Top Interior Designers and Magazines."