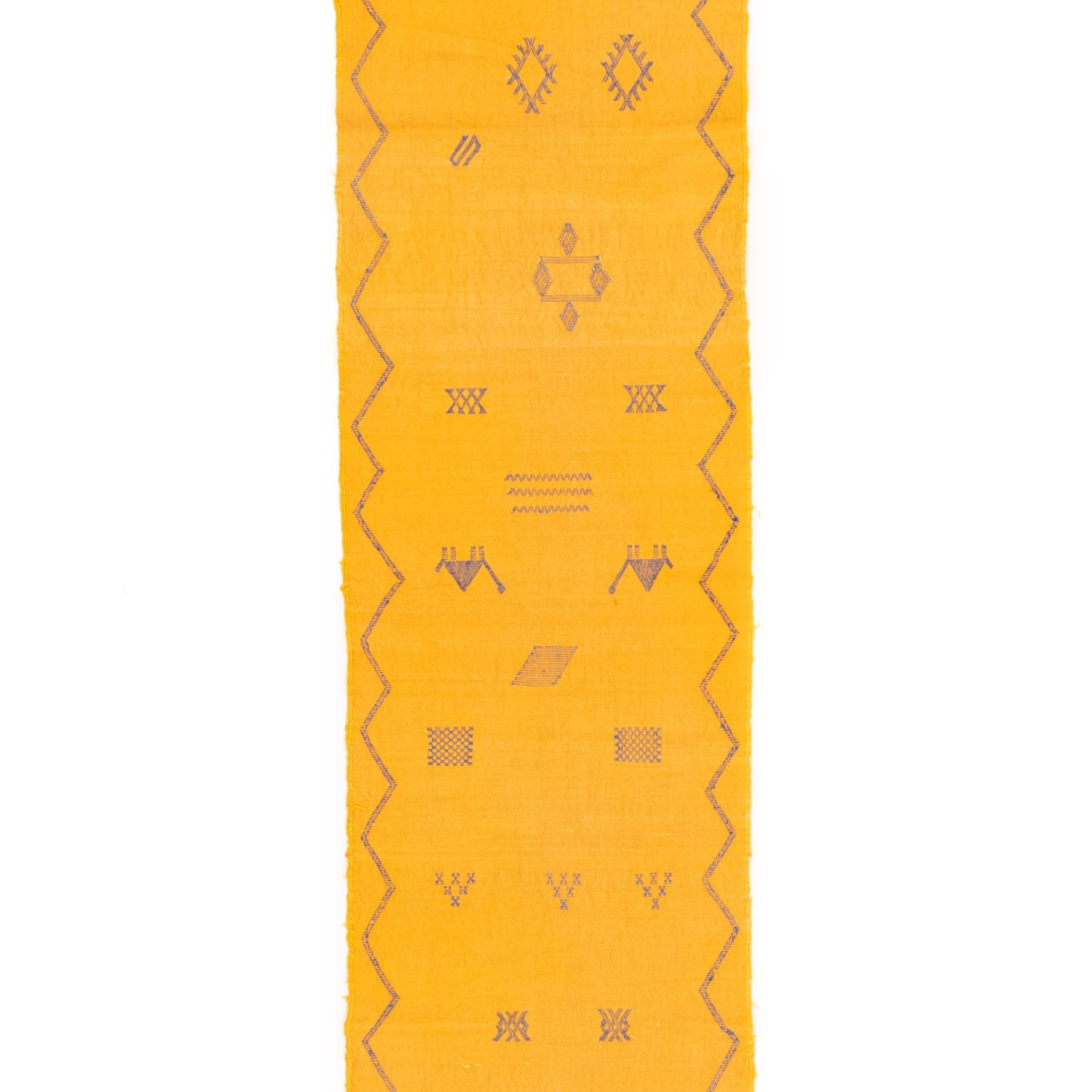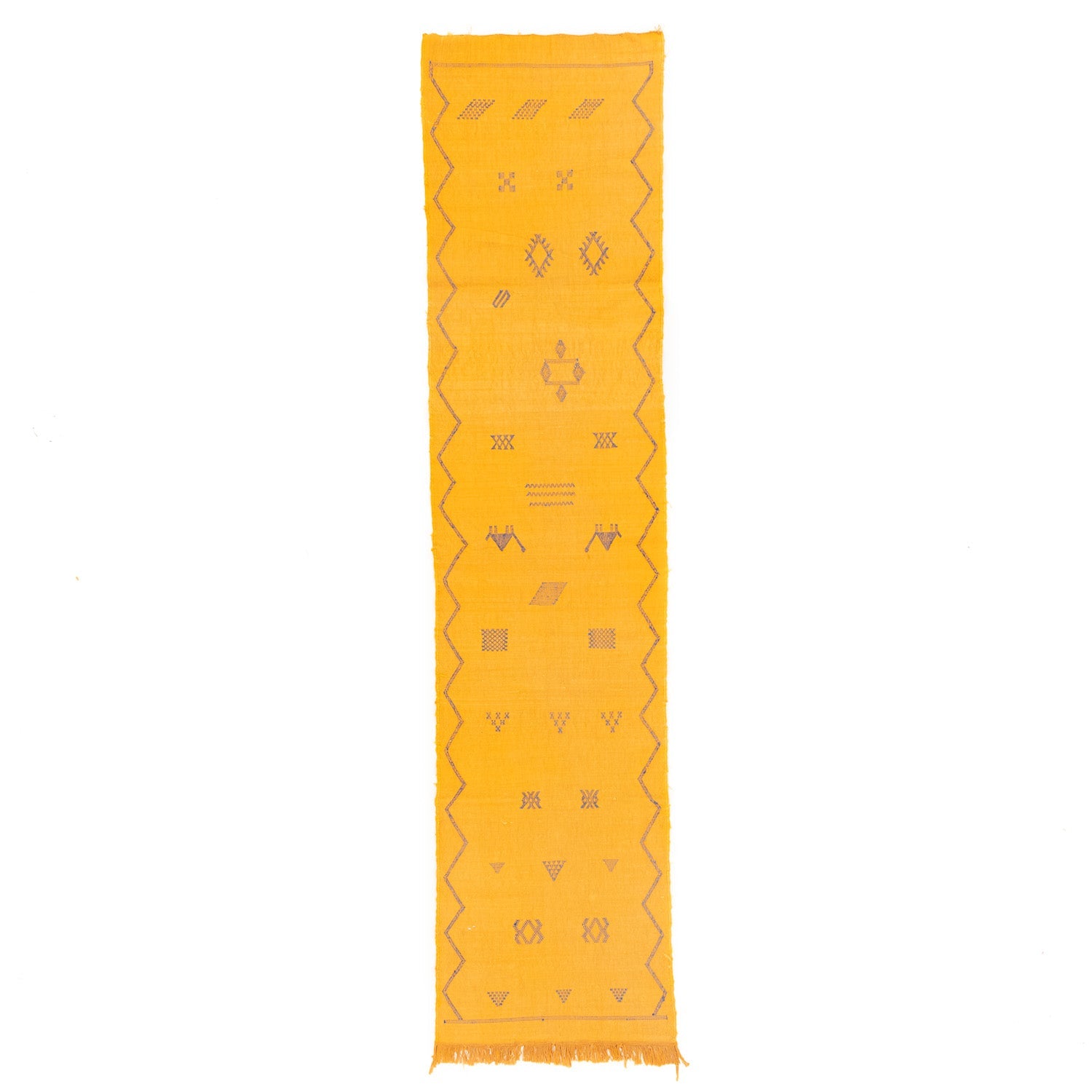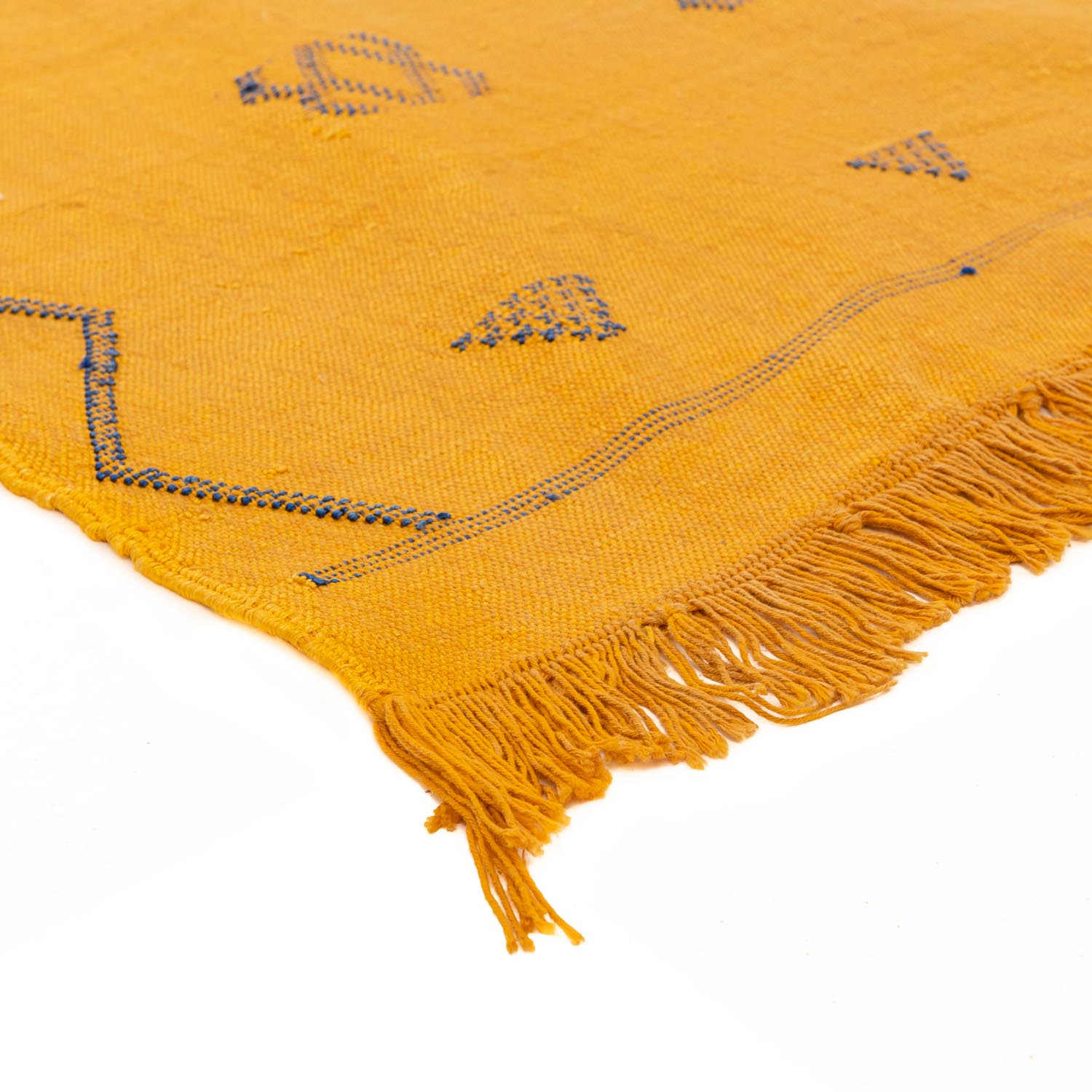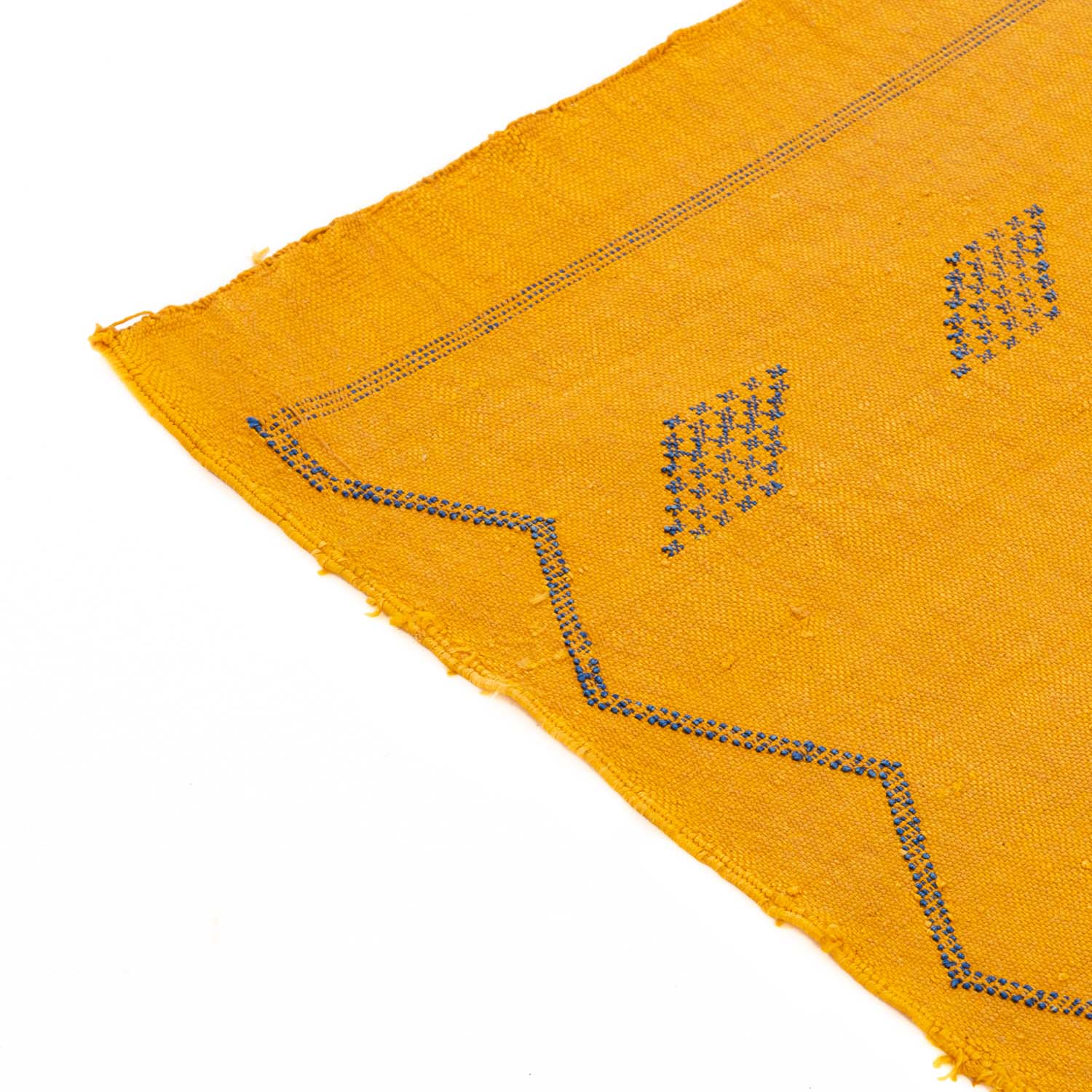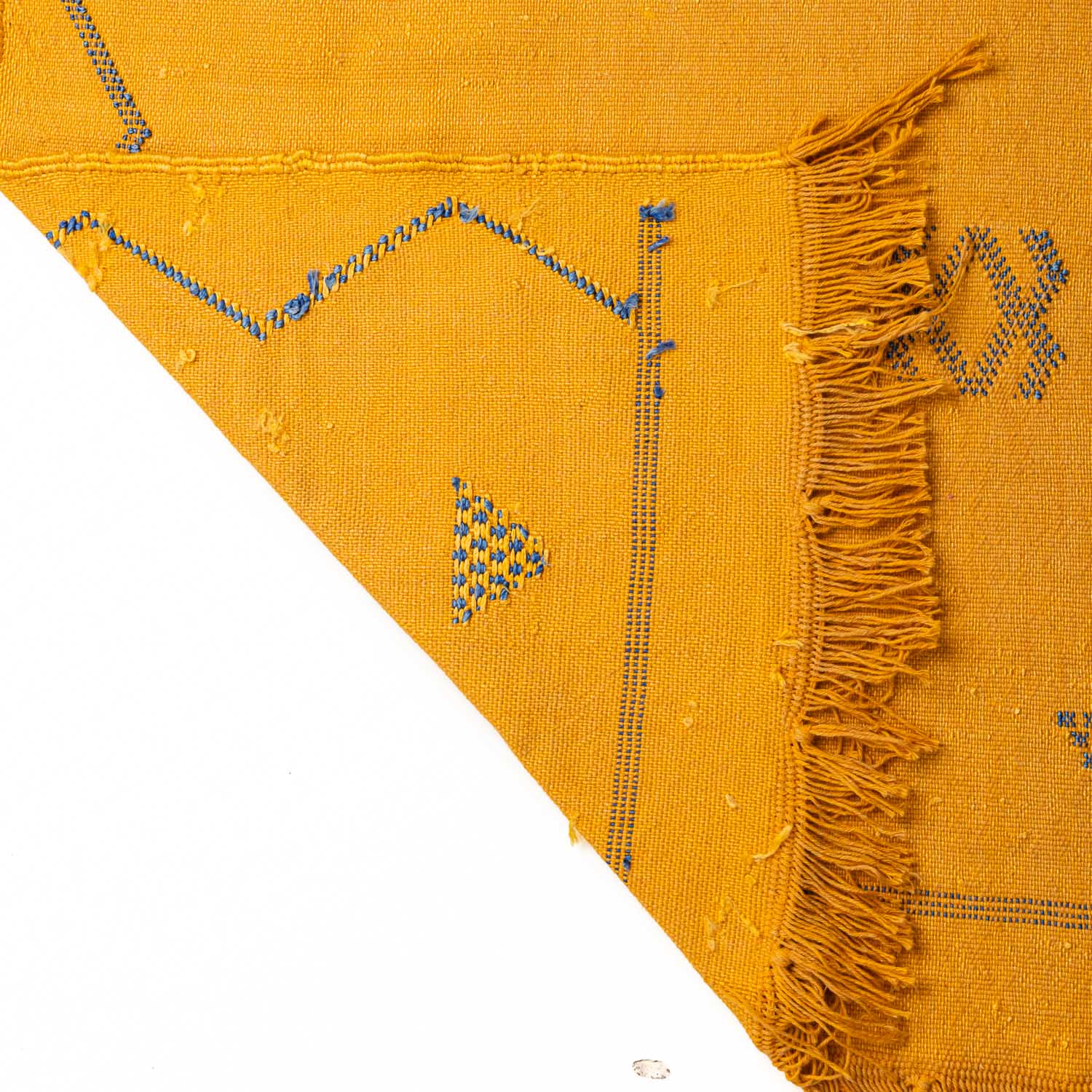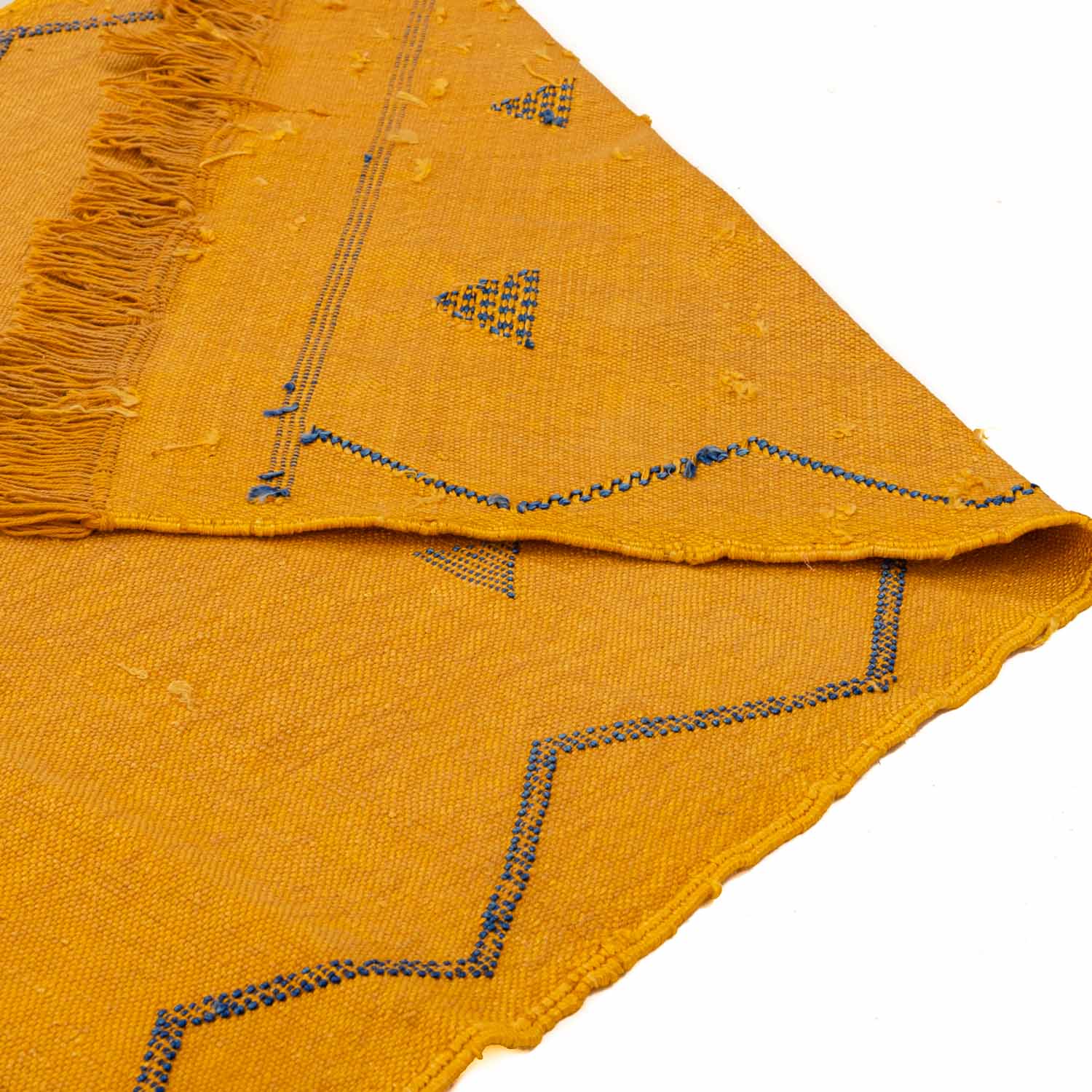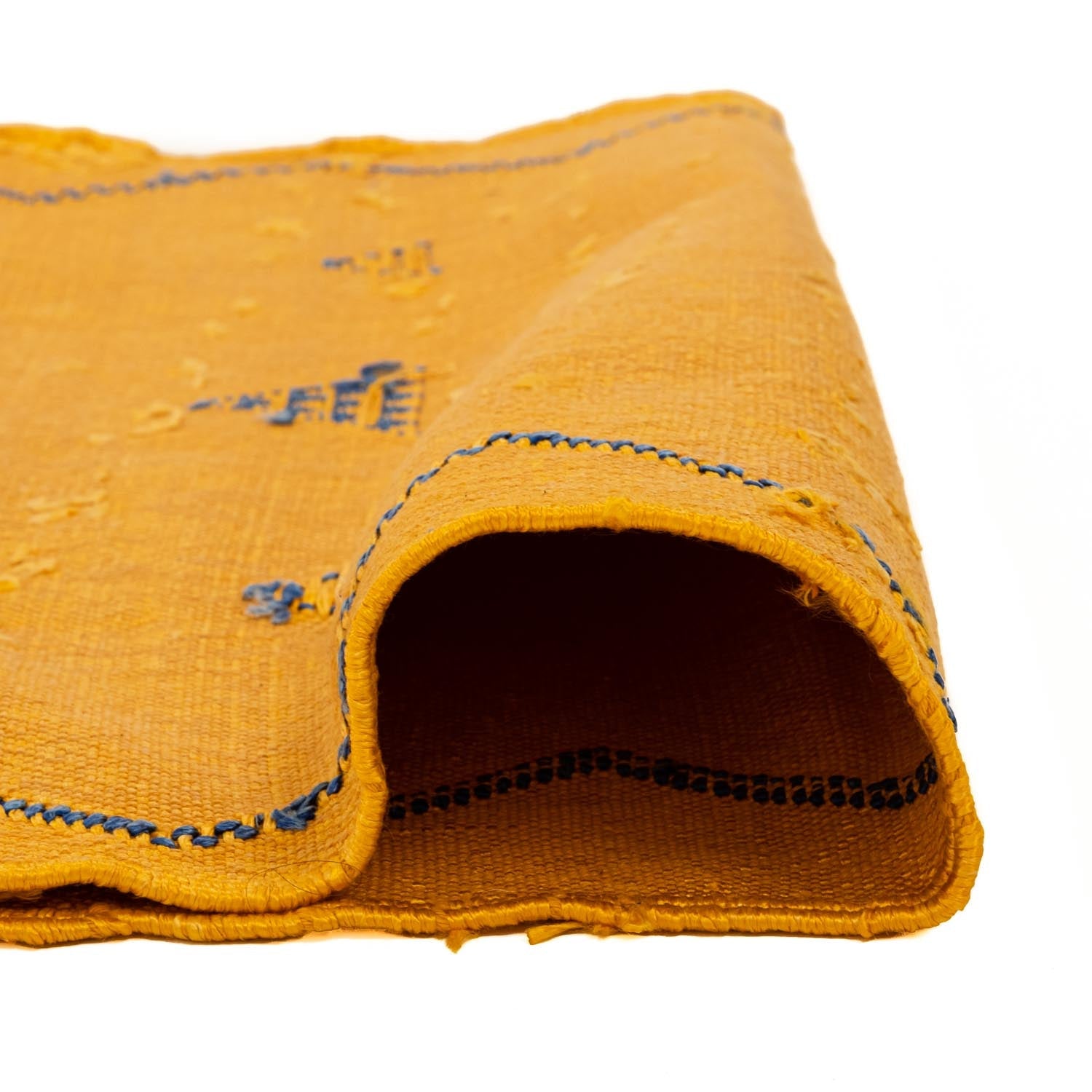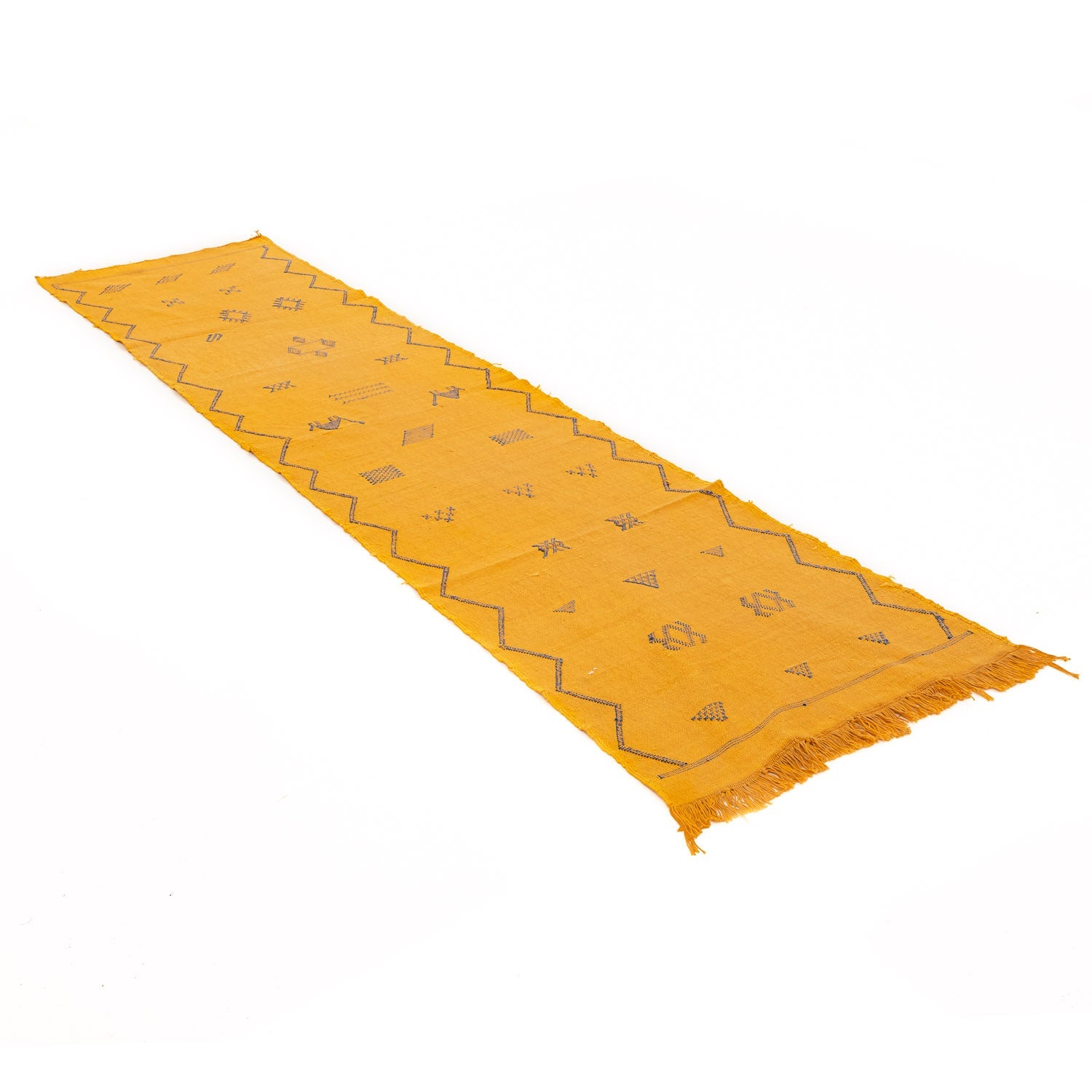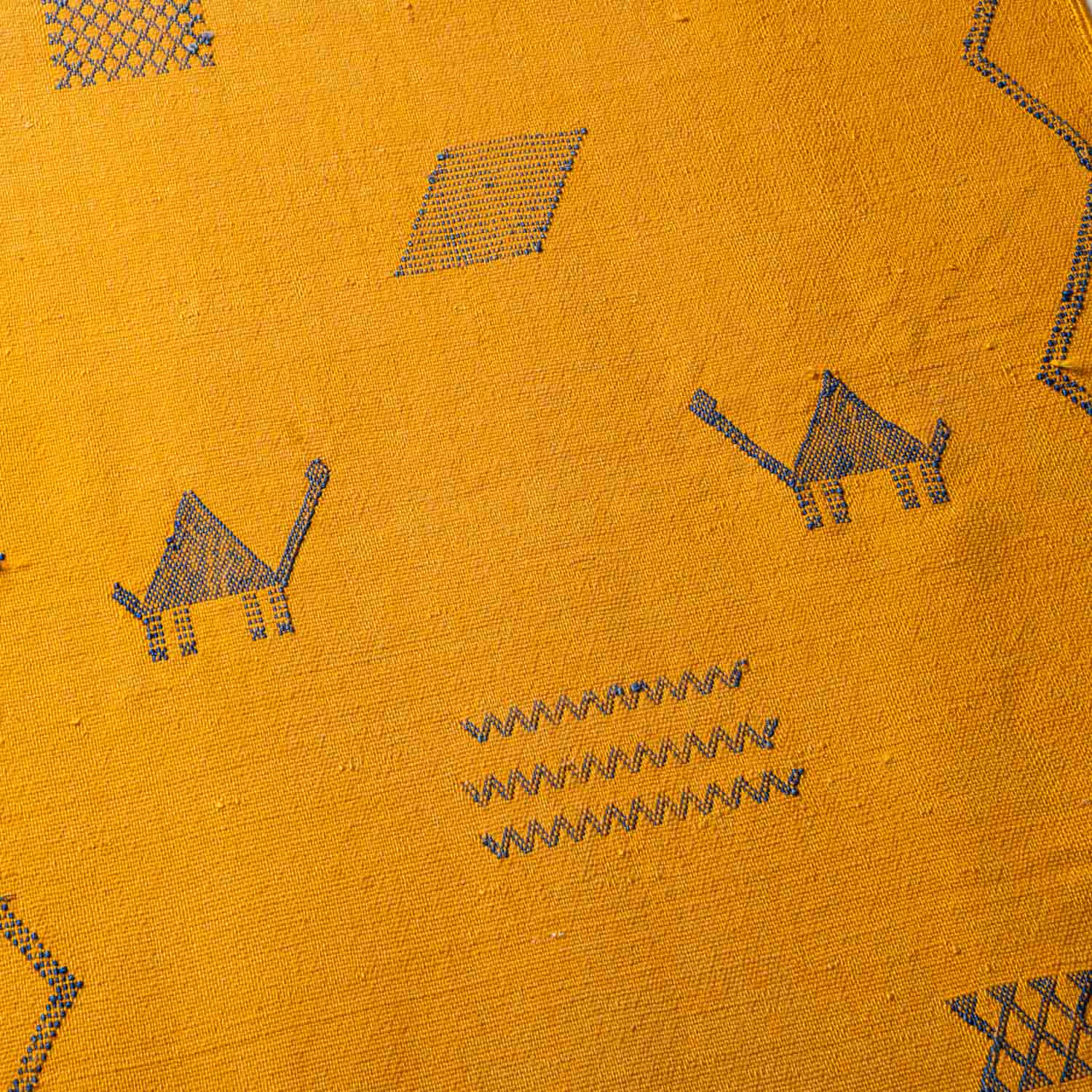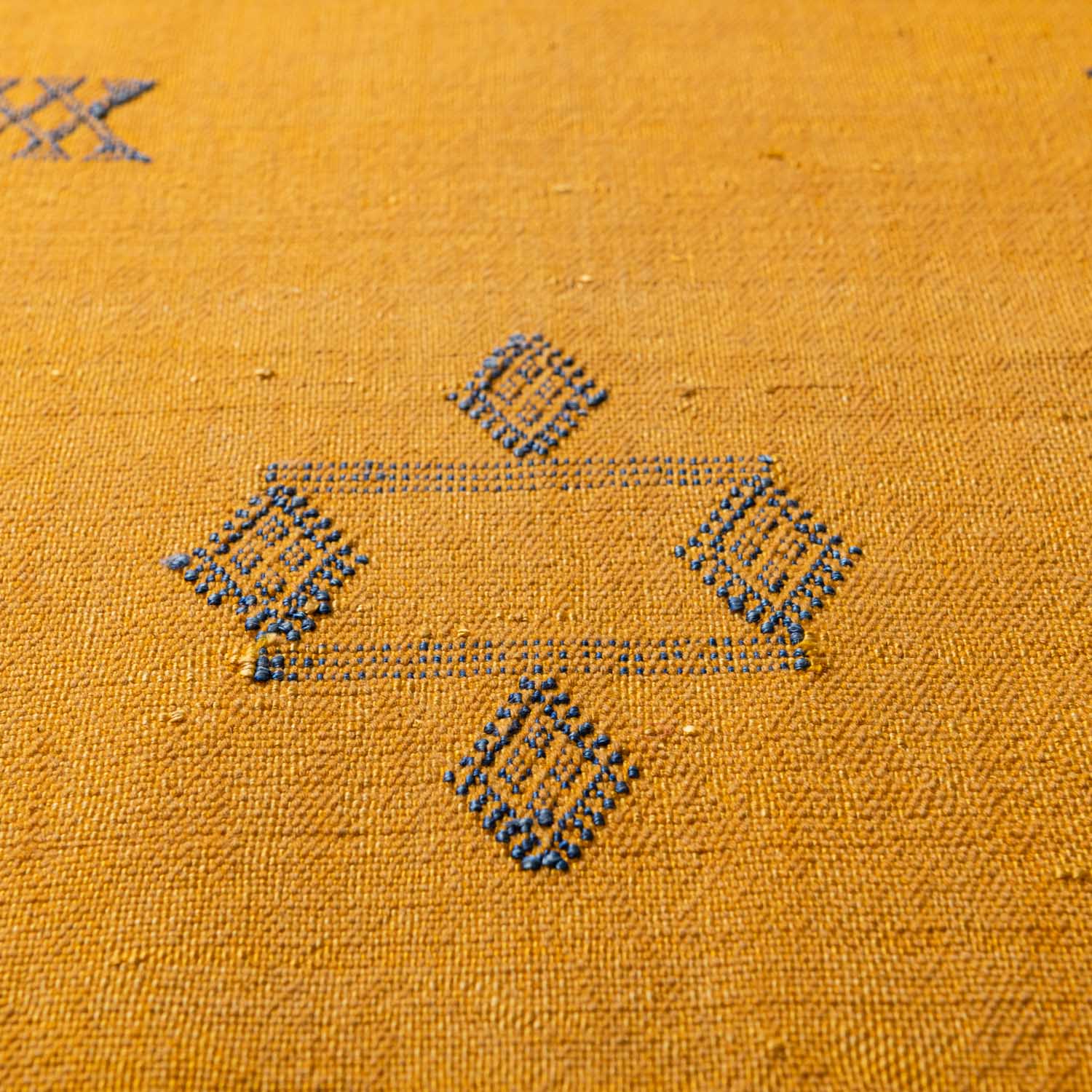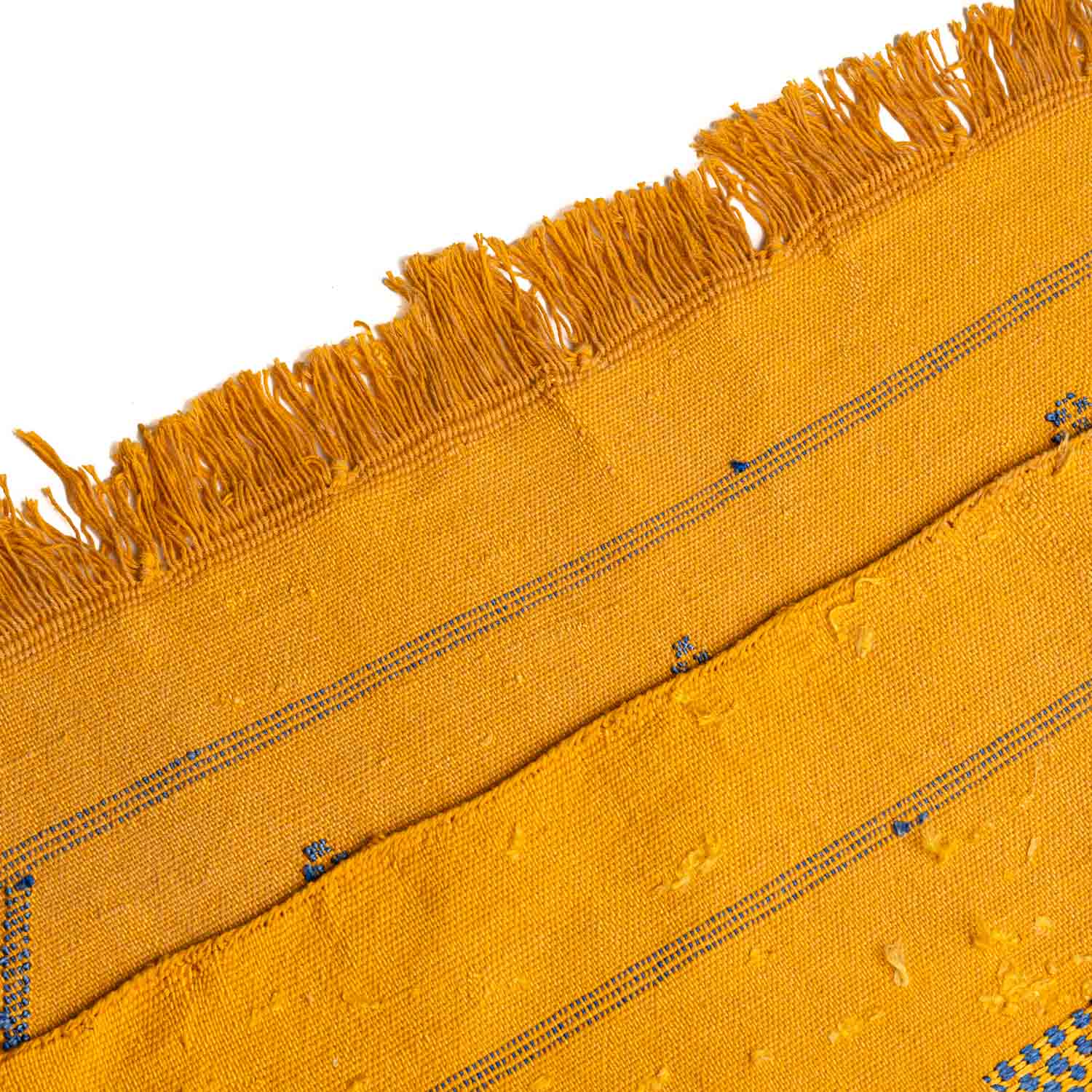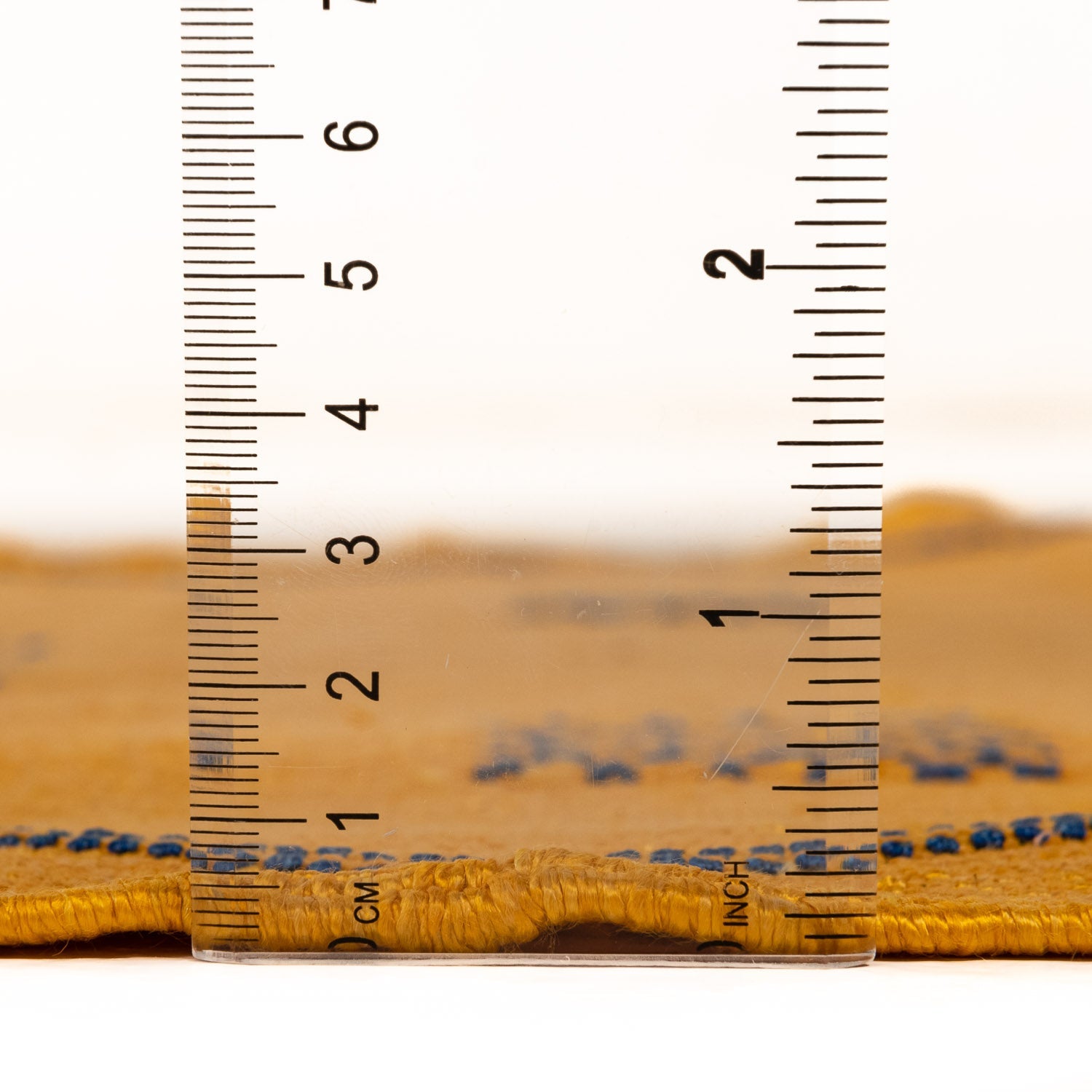 / 64
x
274 cm
Vegan Moroccan rug
in 3-4 days.
Free express delivery
Description
✧ Un vrai trésor chez vous, ça vous dit ?
Depuis des siècles, les Berbères vivent sur les rudes terres des montagnes de l'Atlas marocain et du désert du Sahara. La lutte constante pour la vie ou la mort a fait du peuple berbère un peuple plein de ressources et pragmatique, pour qui le tapis est un témoignage vivant de la façon dont les Berbères peuvent apporter beauté et élégance dans leur vie sauvage.
La culture berbère est très engagée dans la préparation de la prochaine génération à recevoir le bâton millénaire, à continuer le cycle sans fin de l'entretien de la terre, de l'élevage des animaux et de la fabrication des tapis, en transmettant les techniques et les traditions aux générations suivantes.
Les tribus des montagnes utilisent la laine de leurs chèvres ou de leurs moutons, tandis que les tribus du désert utilisent les poils de leurs chameaux ou des fibres végétales. Une fibre commune provient de la plante Aloe Vera, qui appartient à la famille des cactus épineux comme les Agavoideae (mais pas vraiment un cactus). Après leur extraction, les fibres sont teintes à l'aide de teintures végétales naturelles qui laissent un beau brillant, lui donnant un aspect soyeux, d'où le nom de "soie de cactus".
Le toucher soyeux et les couleurs luxuriantes ont fait de cette matière un choix populaire pour la royauté arabe ainsi que pour les vêtements de mariage. La grande élasticité des fibres donne au tapis en soie de cactus un aspect frais et accueillant sur n'importe quel plan, mais le rend également parfait pour un canapé ou un lit.
Les tapis en soie de cactus sont uniques car ils sont parmi les rares tapis véritablement organiques et végétariens qui respectent l'environnement où ils sont fabriqués, honorant ainsi le lien profond que les créateurs berbères ressentent avec la terre qui les entoure.
100% soie de cactus végétale
 

Couleur naturelle
 

Tissage artisanal au Maroc
Basic care:
For long-lasting maintenance, use a vacuum cleaner.
Stain treatment:
DRY CLEANING ONLY.
Please keep away from any liquids, as these products are naturally dyed vegetable dyed and getting them wet will most likely result in discoloration.If you do get a mark on you item, we suggest you take it to be dry cleaned.
Have a question? We are here to help:
"Trusted by Top Interior Designers and Magazines."