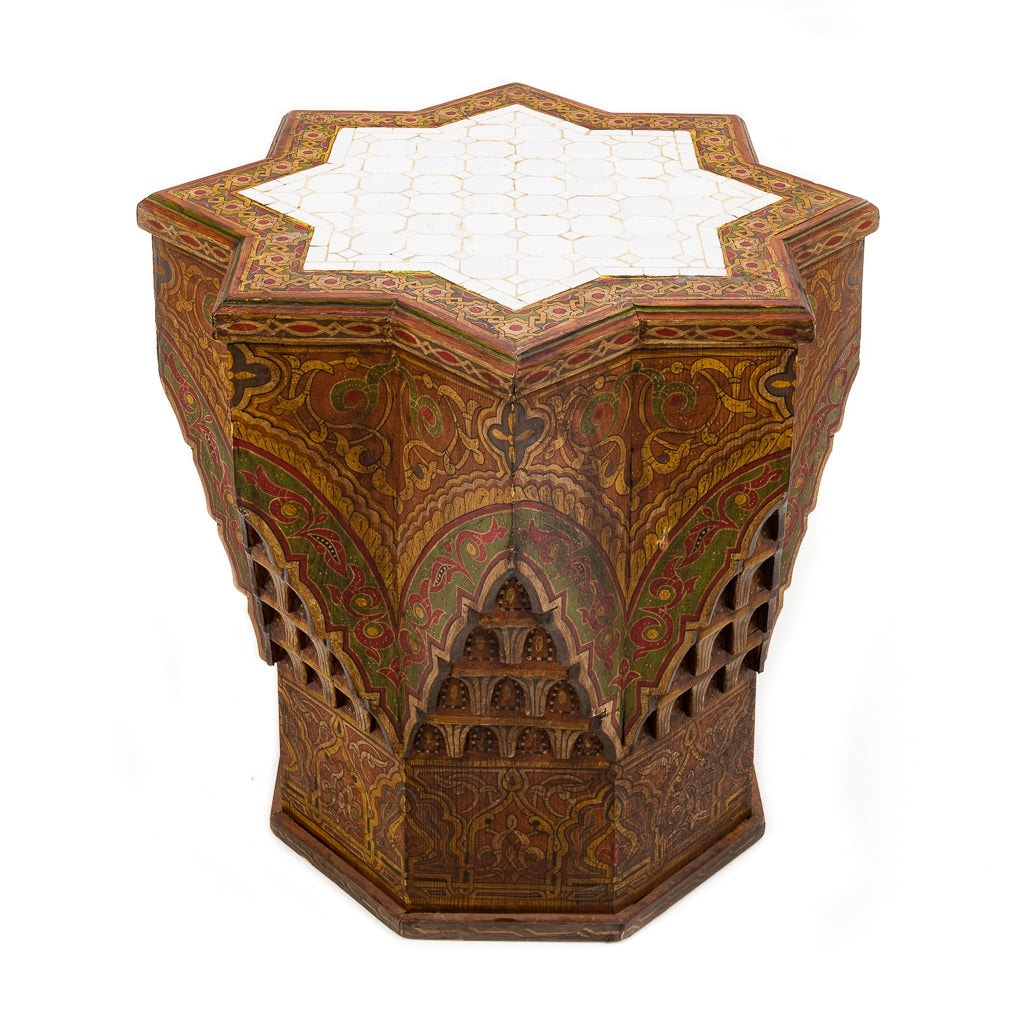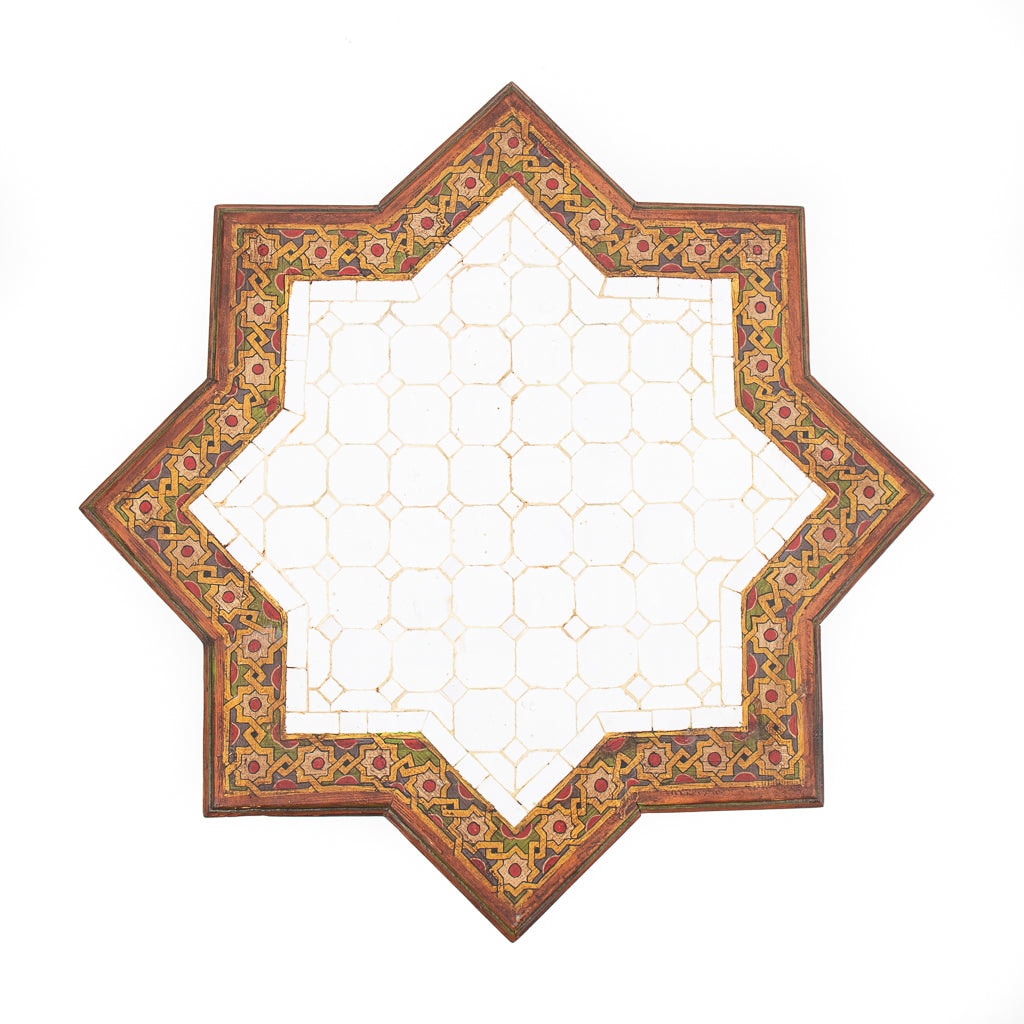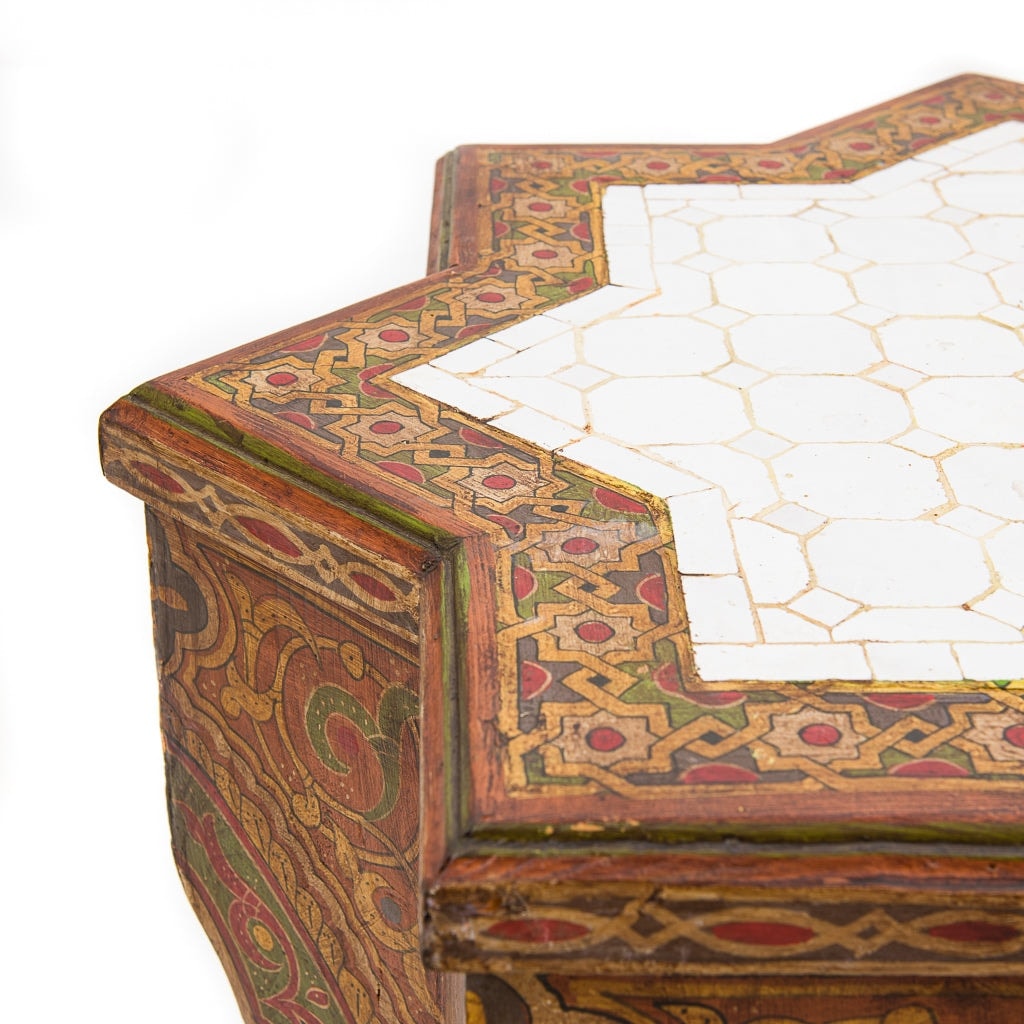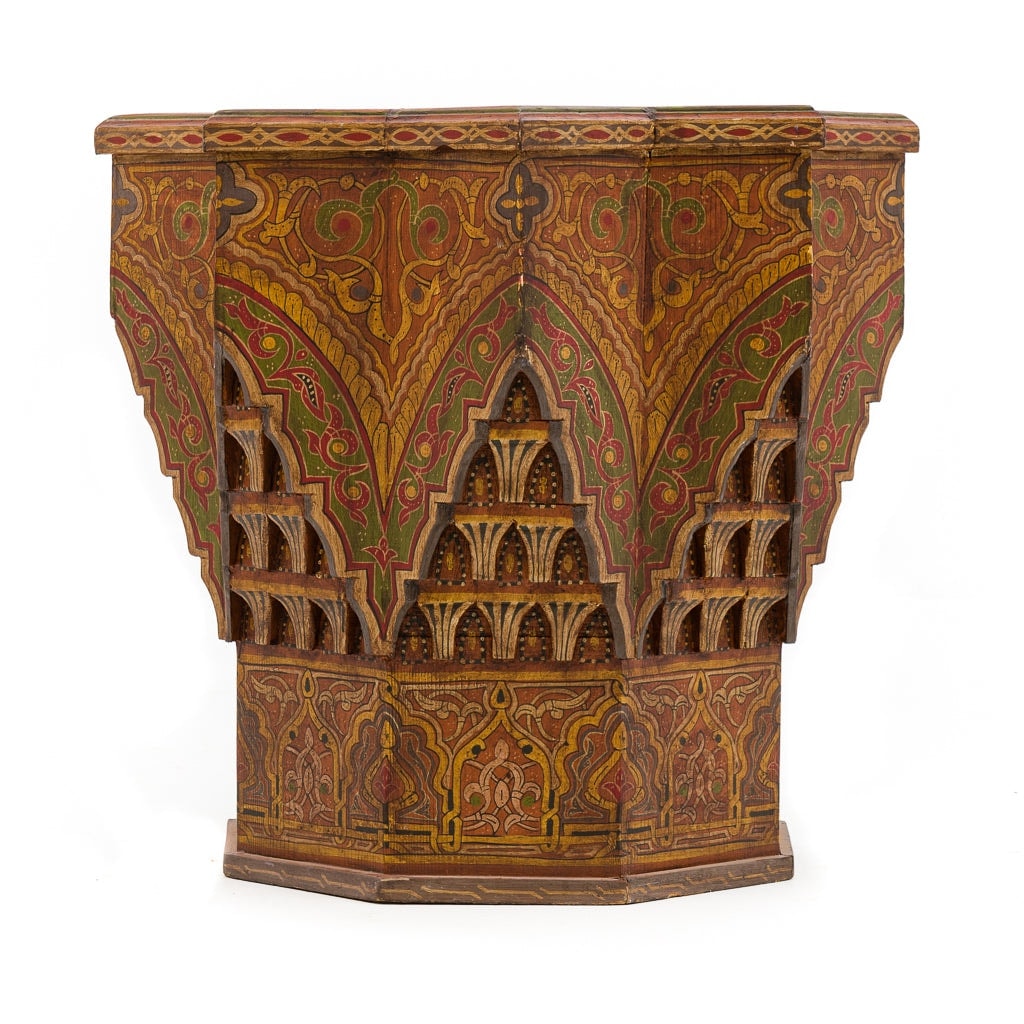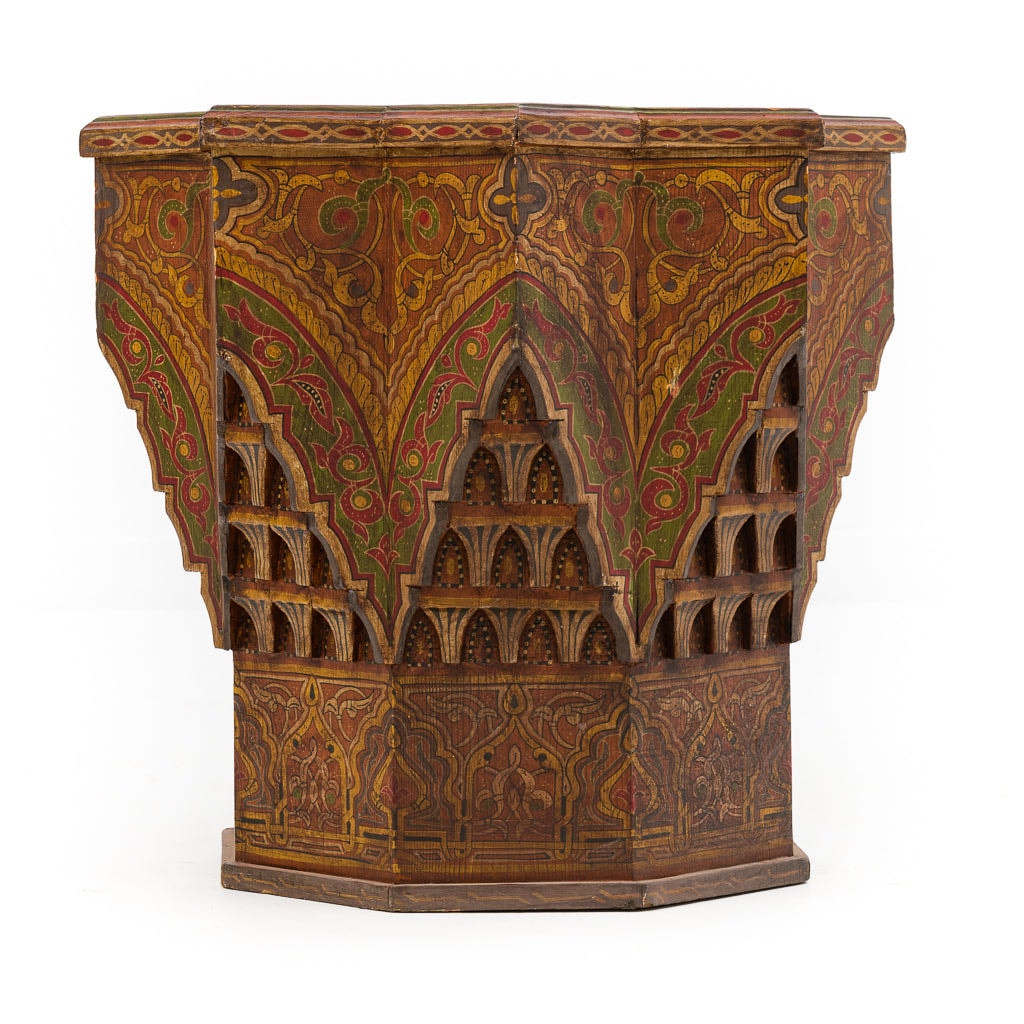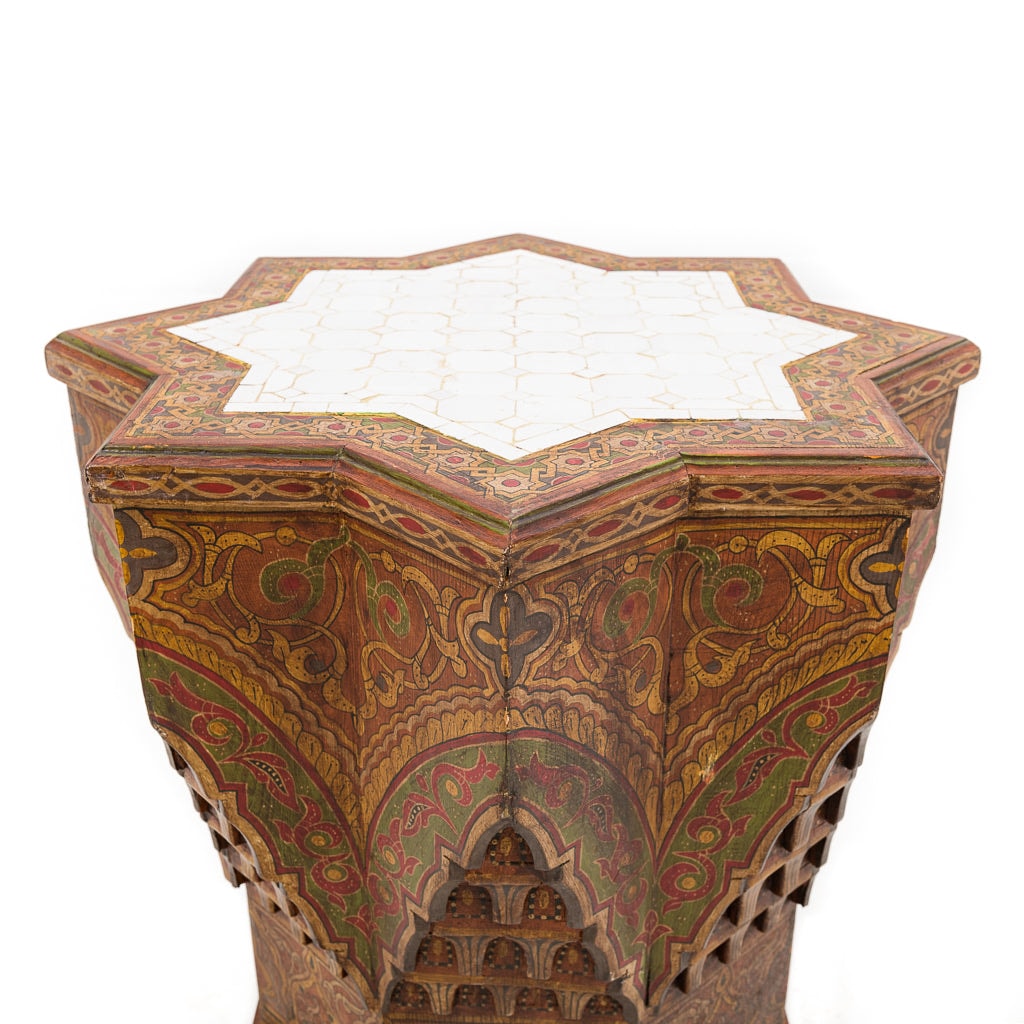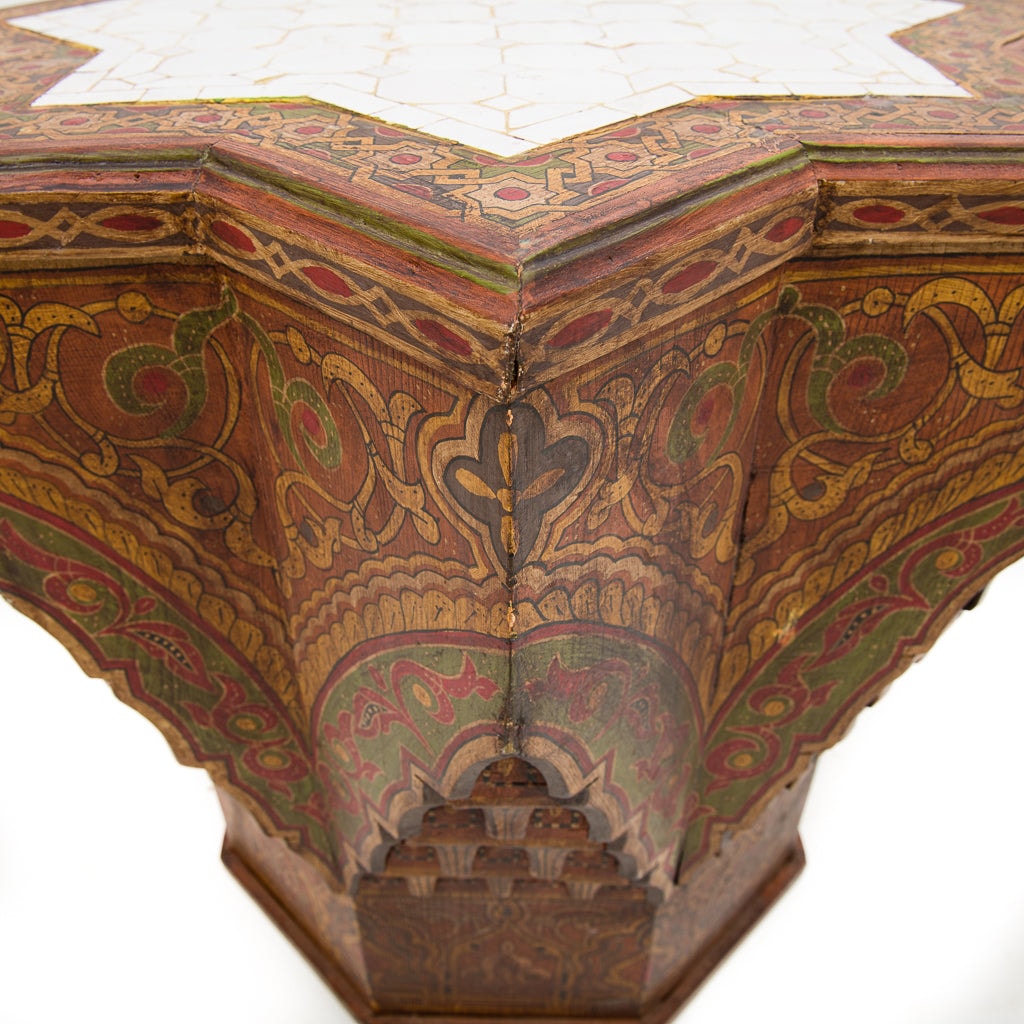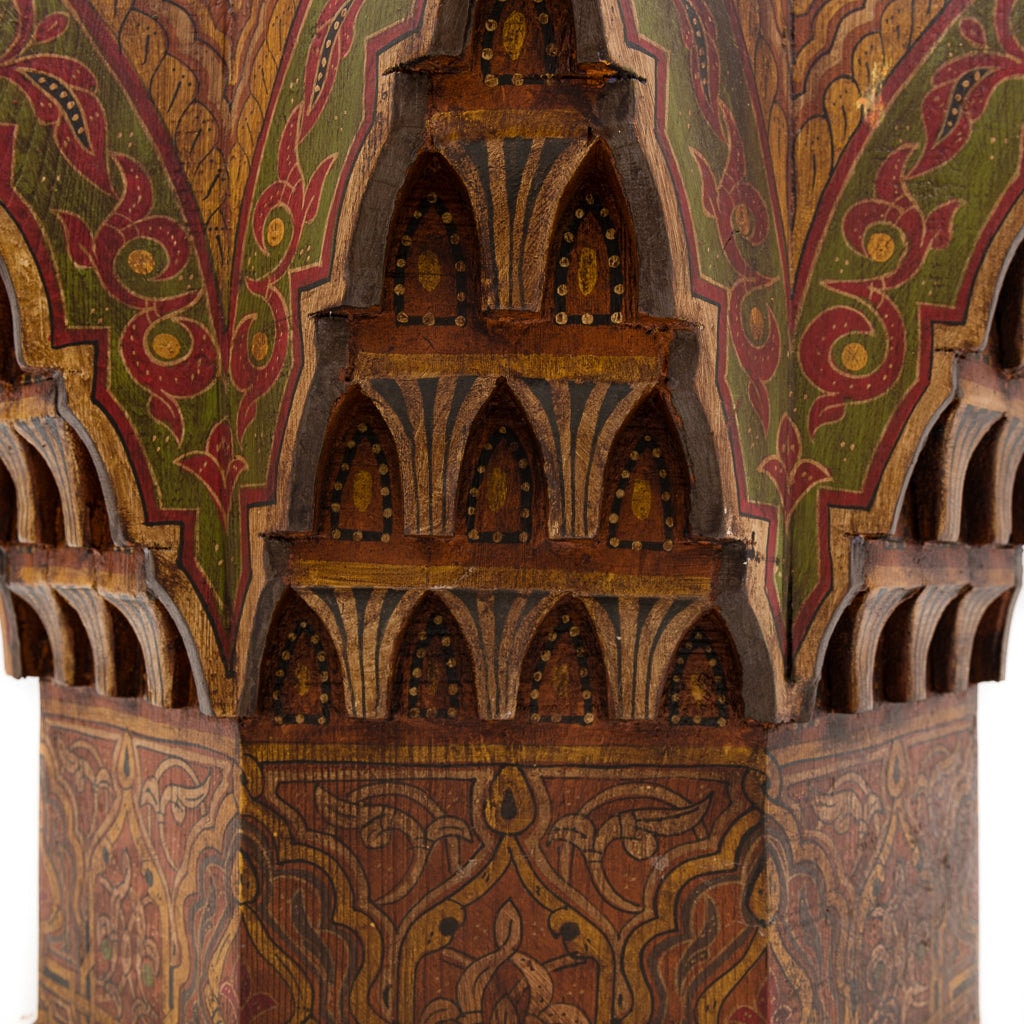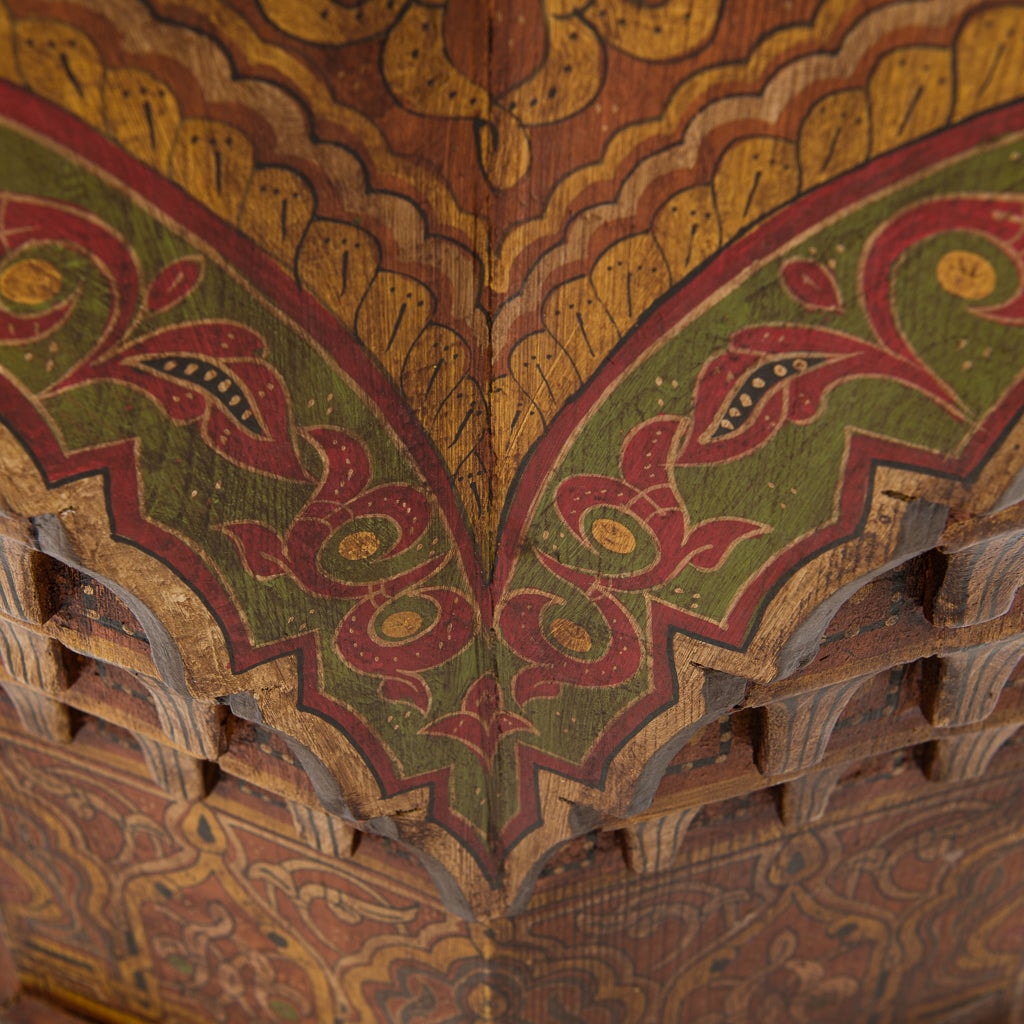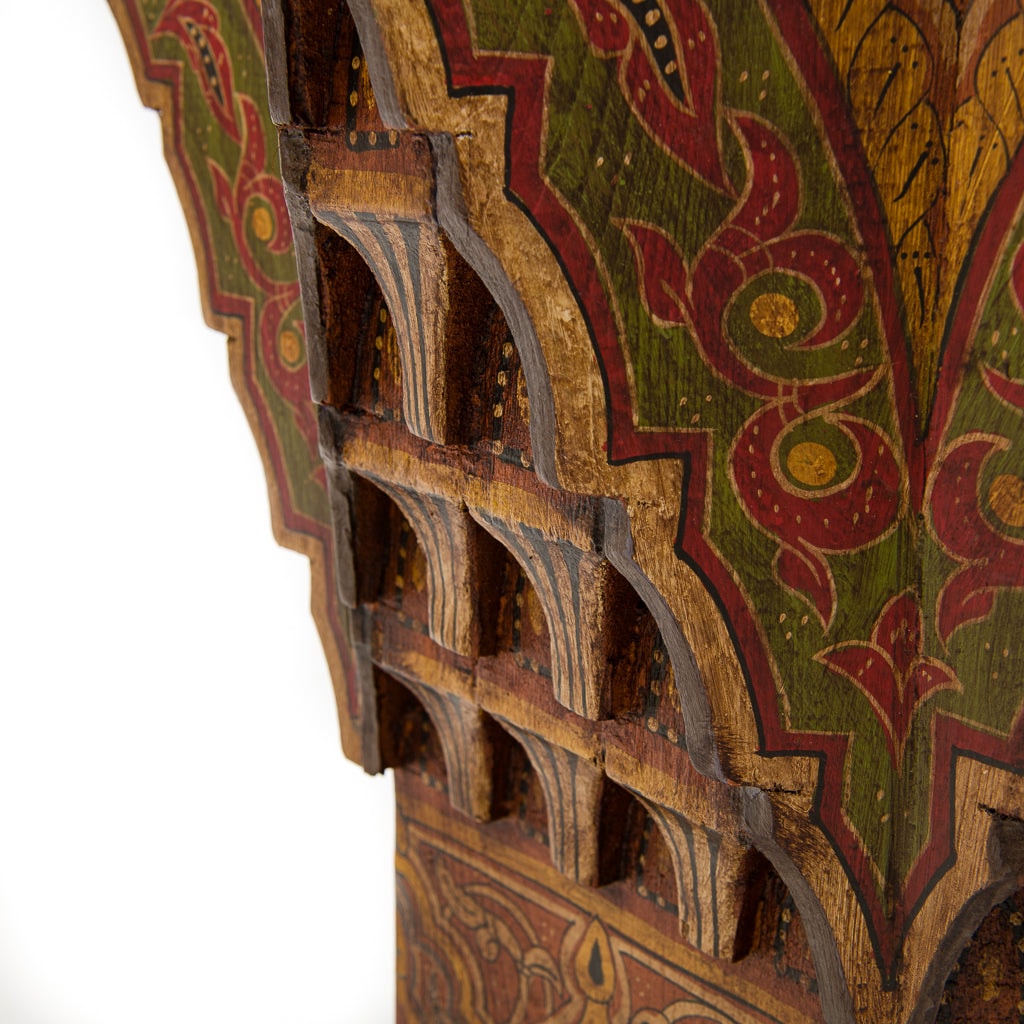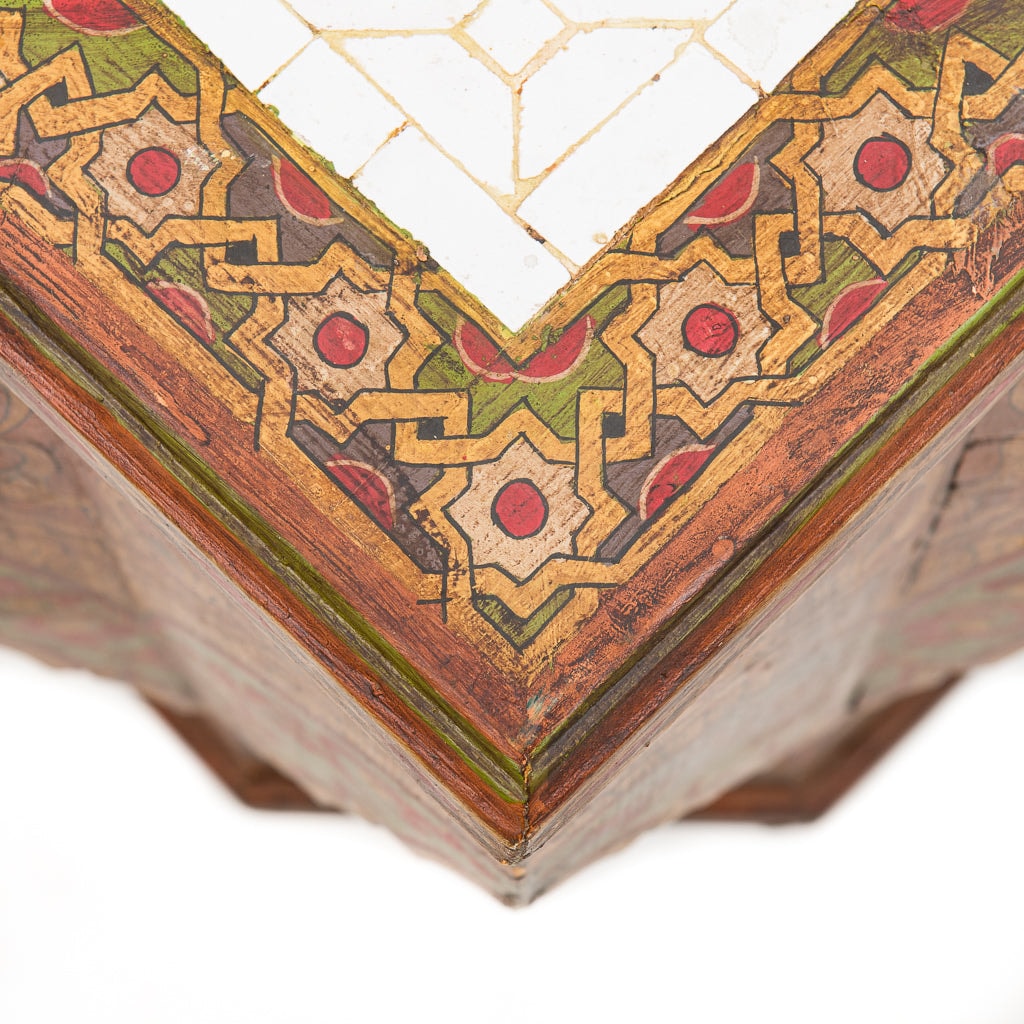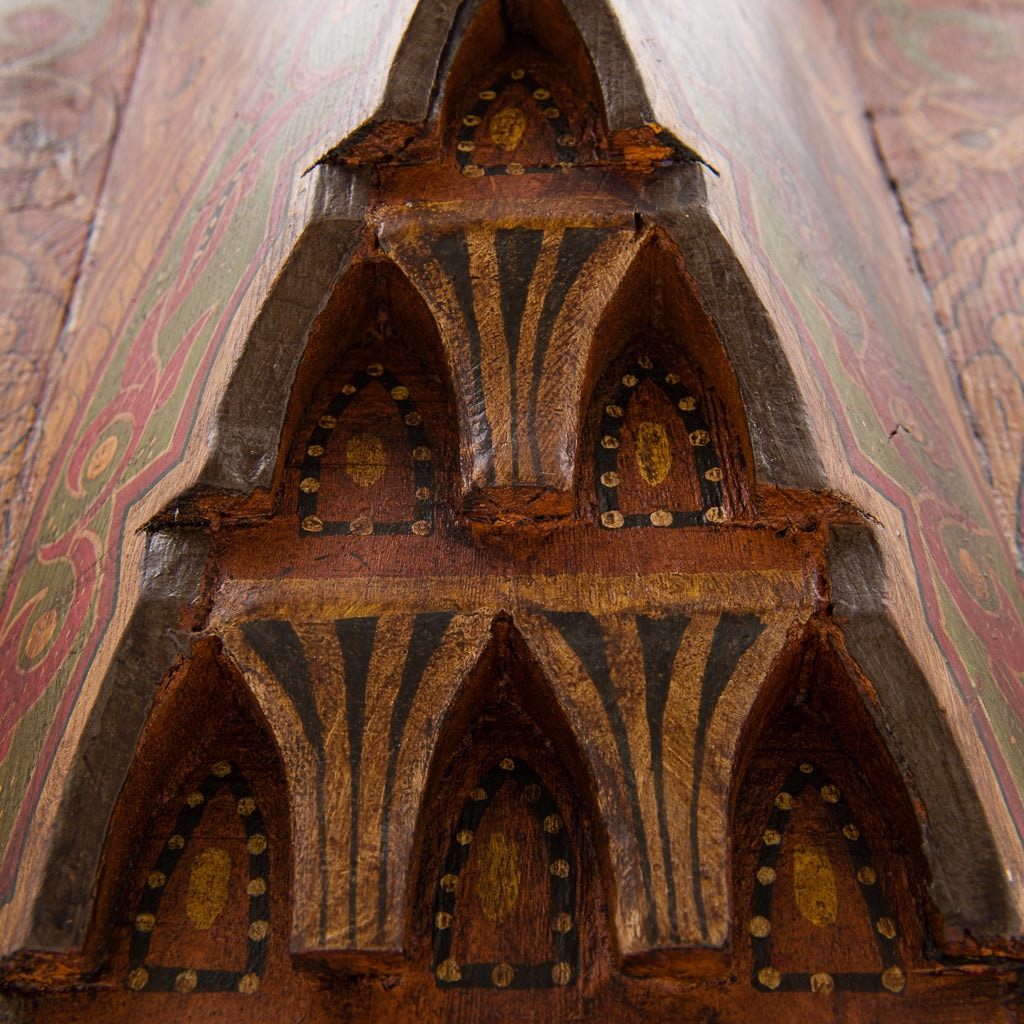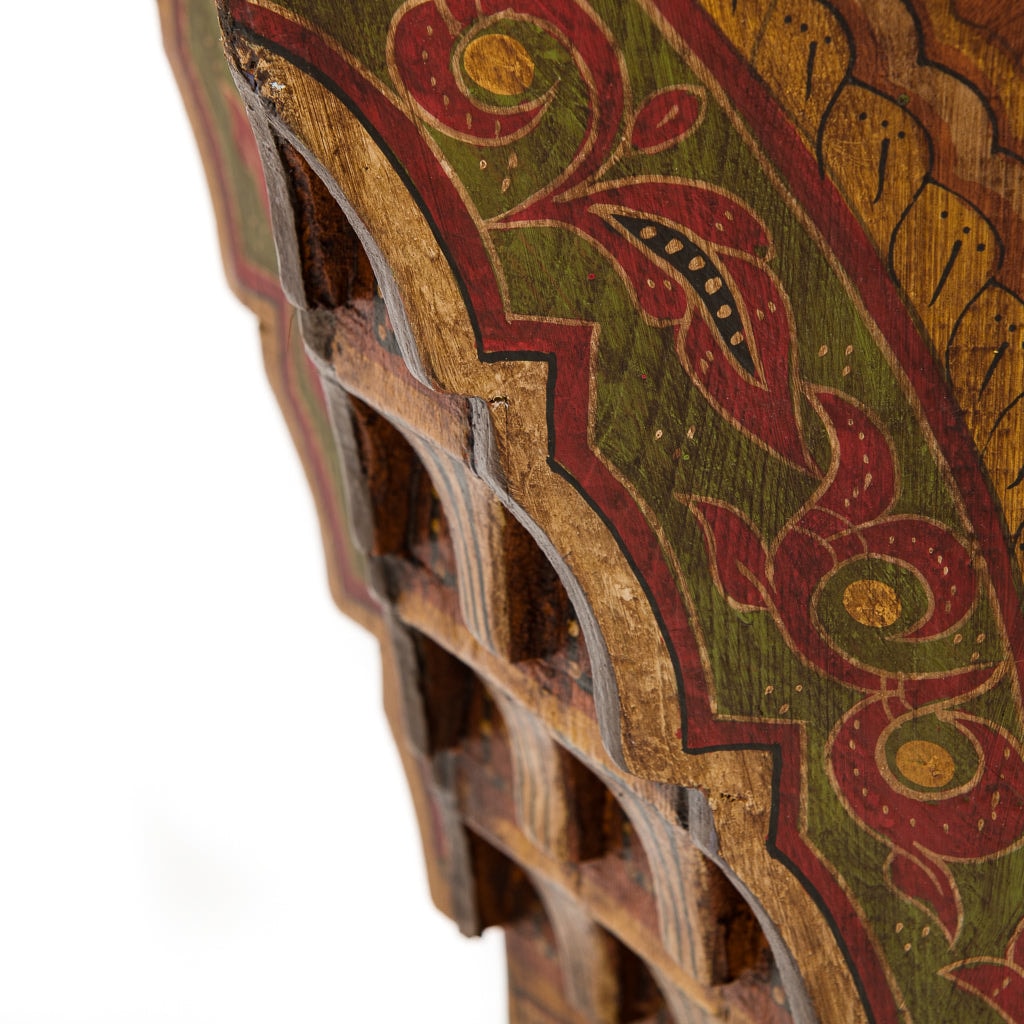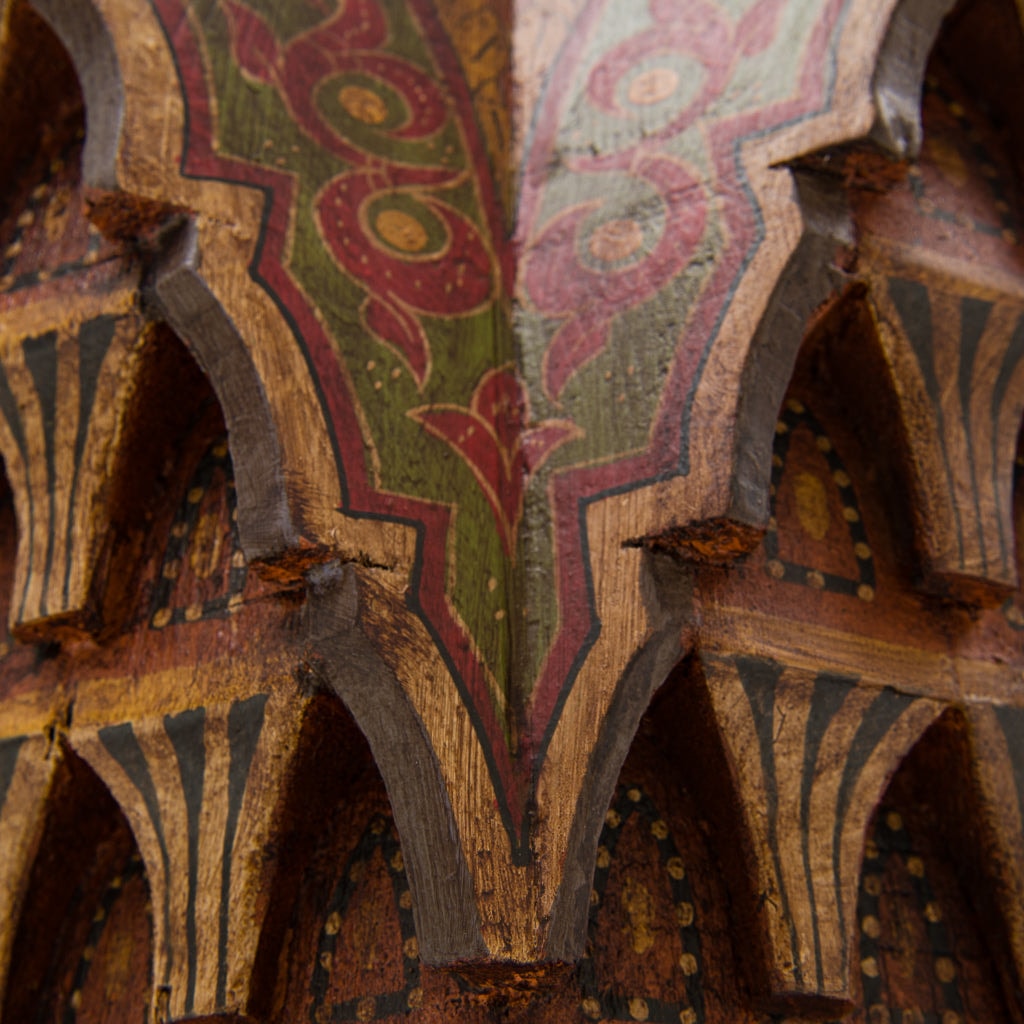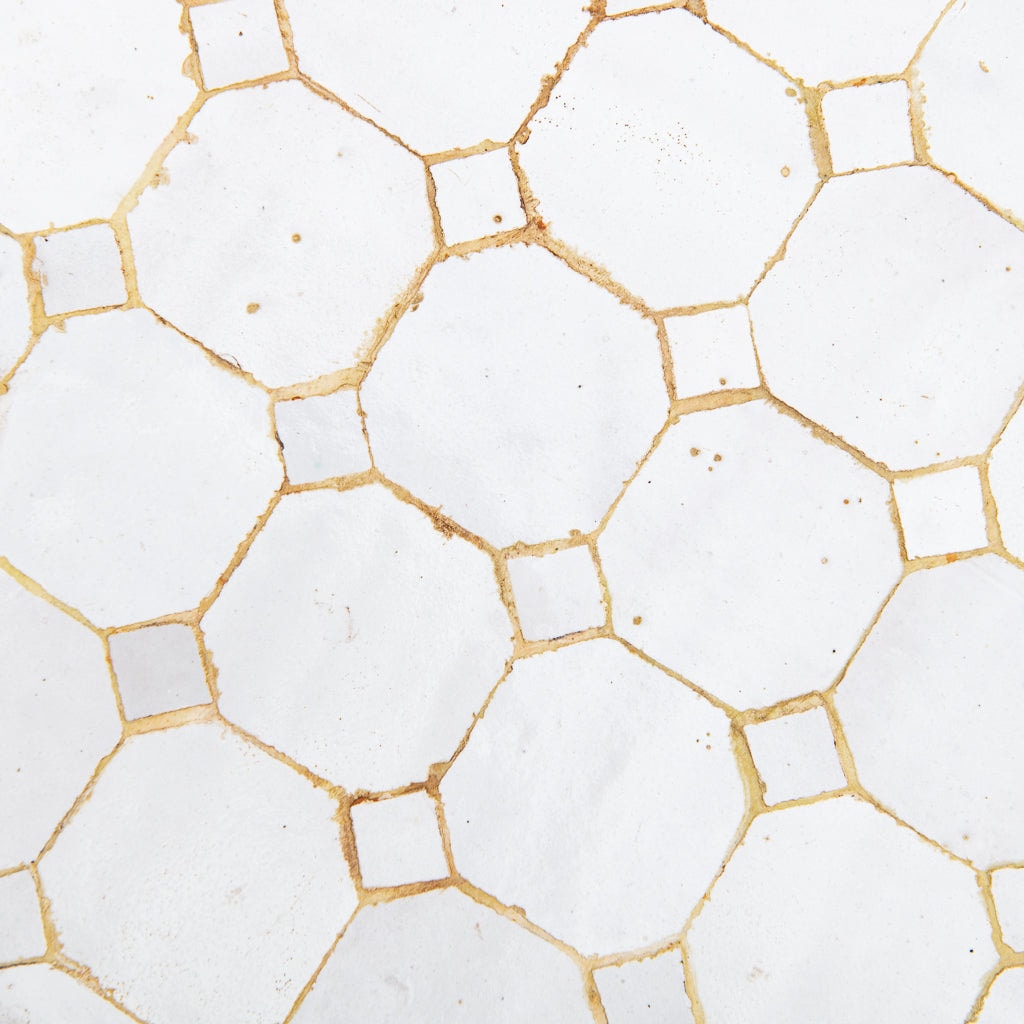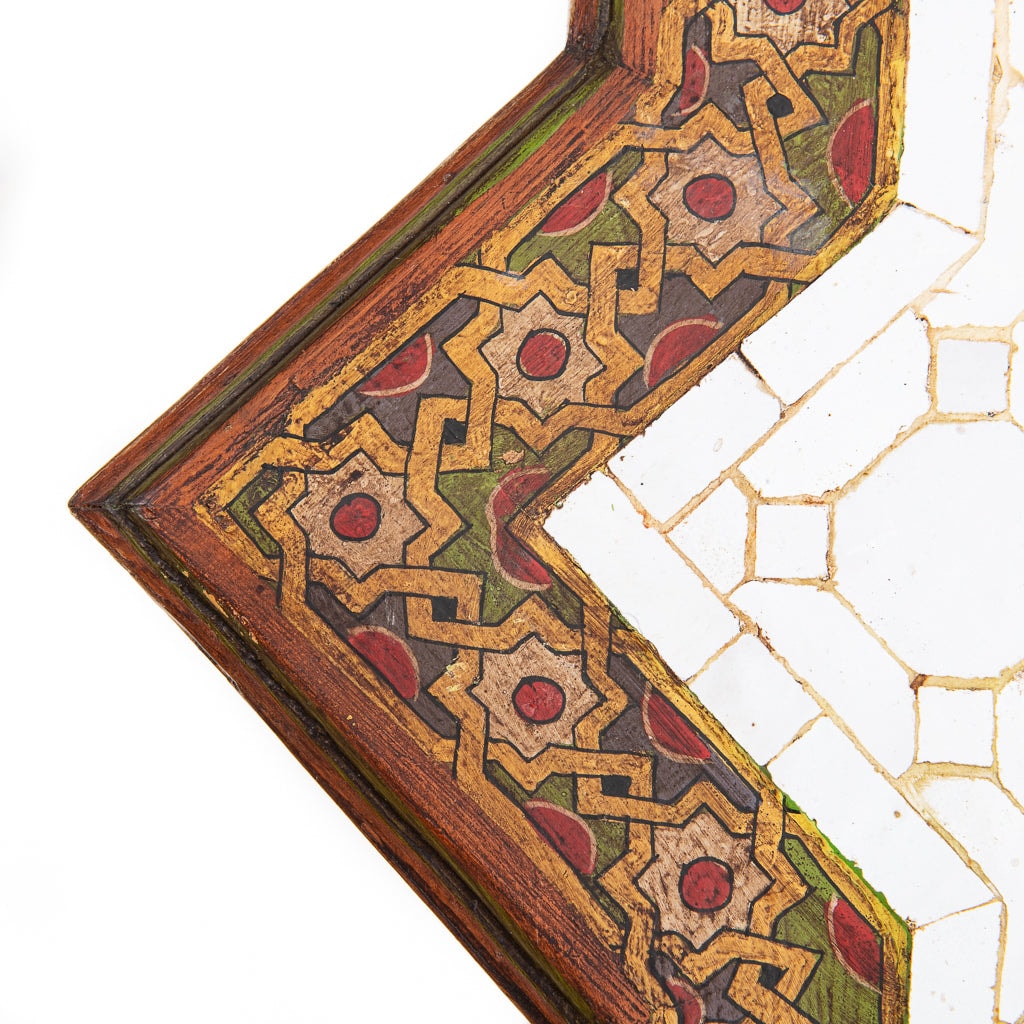 Table d'Appoint Berbère Antique
/ 90
x
43 cm
Table d'Appoint Berbère Antique
REVIEW HIGHLIGHTS
Highly recommended!
It's gorgeous. So well made. Thick, colorful. I get so many compliments. It's fills my house with joy, energy, and life.
It's love!
Straight off the bat delivery was impressively fast, the rug looked exactly as depicted online and overall, I just love it! Thank you Benisouk, this rug completes my beautiful space so perfectly :)
Our new rug is absolutely lovely!
Our new rug is absolutely lovely. It feels lush under foot and the colours work so well in our upstairs sitting room. Thank you for your wonderful range and helpful service. We are thrilled.
READ MORE
Histoire
Notre table d'appoint marocaine authentique, d'une beauté exquise, est entièrement créée en bois ; délicatement ornée de sculptures complexes peintes à la main dans des couleurs vibrantes. Cet héritage antique, magnifiquement protégé et entretenu au fil des ans, représente toute la beauté du Maroc. Imaginez cette œuvre d'art enchanteresse comme la pièce maîtresse de votre salle à manger, de votre salon ou de votre chambre à coucher, s'intégrant parfaitement dans un cadre plus formel ou tout aussi impeccablement dans une atmosphère décontractée.

Essayez de visualiser un fier menuisier perfectionnant, affinant et améliorant méticuleusement son travail ; ses mains douces, calleuses au fil des années de menuiserie exceptionnelle. Imaginez l'odeur du bois fraîchement sculpté, minutieusement travaillé à la main et gravé. Son histoire est celle du dévouement et de la persévérance dans la création de cette table d'appoint unique en son genre. Des structures solides, robustes et pourtant ornées qui ont été fabriquées sur mesure de manière unique. Ces tables exceptionnelles restent un classique des temps modernes. Une pièce intemporelle, élégante et charmante, qui s'intègre aujourd'hui dans votre belle maison.

Description
REF.BO004SI
Table d'appoint marocaine antique. Fabriquée en bois sculpté et peint à la main, et soigneusement recouverte de carrelage Zellige.
Matériau: Bois et Carrelage Zellige
Hauteur: 66 cm
Largeur: 72 cm
Poids: 20,06 Kg
Disponibilité: Cette table est actuellement disponible en stock et peut vous être expédié sous 1 jour ouvrable.
Shipping
Your order will be delivered via DHL or UPS to your home within
3-5 business days
after shipping. We ensure the careful handling and safe delivery of our furniture, fragile and bulky items.
Returns
Returns are accepted for this product. All returns must be postmarked within fourteen (14) days of the delivery date. For more details on our return policy, click here.
Have a question? We are here to help:
"Trusted by Top Interior Designers and Magazines."